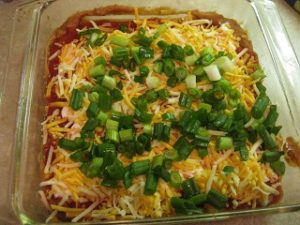 Superbowl Sunday is this weekend and it's sure to draw millions of Americans to their TV sets again this year. While some of us are only interested in all the entertaining million-dollar commercials inserted between the football action, others of us find it a great opportunity to have a mid-winter party and eat (and drink) a lot!!  Still there are those of us who have a vested interest in watching the actual game and rooting for their team of choice.  If you live on the East Coast in particular you may be finding yourself a little more interested in who wins since the teams are from New York and New England.  Personally, my favorite teams are out of the running (first it was the Philadelphia Eagles, then the Denver Bronco's–sorry Tim Tebow, but you are still my favorite quarterback—and then the Baltimore Ravens).  With all my favorites out of the running, I find my interest turning to the commercials and yummy snack foods.  My nine-year-old son was introduced to the specifics of the game this year as he played on a team this fall.  He loves the game and will be back to play next season, so I will join the ranks of the worrying but supportive mom's who watch the action on the sideline.  My husband, a die-hard football fan will be partaking in all aspects of the Super Bowl experience–the food, the commercials and of course the game.  With all this football interest in my household, I always prepare a spread of snacks appropriate for game day.  Today's recipe is  a simple dip that I've revised slightly.  Overall it is relatively healthy.  The only change I made was the substitution of Greek strained yogurt for the sour cream.  This amazing product hit the grocery store shelves in full force not too long ago and has been well received by consumers.
Here's a few facts about Greek Yogurt:
 High Protein
Greek yogurt contains almost twice the protein of regular yogurt, according  to food editor Kate Chynoweth of Pittsburgh Magazine.  After the whey has been  strained out during the processing of Greek yogurt, only solid protein remains,  making the protein content higher, and more concentrated and beneficial. One cup  of Greek yogurt contains 20 grams of protein, compared to 1 cup of regular  yogurt that has 12 grams of protein.
Greek yogurt has higher amounts of beneficial probiotics than regular yogurt.  Probiotics are live bacteria cultures that help to maintain healthy digestion and also boost immunity. Regular yogurt contains at least two  different strains of probiotics, but Greek yogurt can contain up to six strains  of probiotics.
The high levels of probiotics in Greek yogurt aid in converting milk lactose  into lactic acid, making Greek yogurt easier to digest, especially for those who  are lactose intolerant and unable to easily digest regular  yogurt.
Greek yogurt is lower in carbohydrates than regular yogurt, making it  beneficial for weight control, according to Jordana Brown, writing in Flex  magazine. One cup of regular yogurt contains 16 grams of carbohydrates, compared  to Greek yogurt, which contains 9 grams of carbohydrates or  less.
Greek yogurt is much lower in sodium than regular yogurt, making it a  healthier choice if you're watching your salt intake. One cup of Greek yogurt  contains 65 mg of salt, while 1 cup of regular yogurt has a higher level of 159  mg of salt.
TO MAKE TOUCHDOWN TACO DIP:
***********************************************************************
   (you can access the worksheets here)
Complete this fun activity with your speech kiddos and share the link for Touch Down Taco Dip with your speech families.  GO TEAM!!!
SLP's and parents can utilize these worksheets for /t/ and /d/ practice, sentence building, memory/matching games:
Sheet 1 contains /t/ and /d/ football vocabulary
Sheet 2 contains various words related to football
Sheet 3 is left blank to make copies and fill in with additional football words, sound  level practice, syllable level practice of /t/, /d/ or whatever sounds you may be addressing.  The game is flexible enough to use with any sound at any level.
Game :COMPLETE THE PASS (played like "Pin the Tail on the Donkey")
Use the pre-made footballs to play this fun game with your  kiddos:  
1–Cut out and laminate all footballs for better durability.  It will also be easier to remove tape from back of each football if laminated first. 
2–Trace your own hands or a students hands onto a large piece of poster board.  
3–Tape poster board onto a wall or door —make sure to place it at the child's eye level
4–After addressing targeted goal (sound, syllable, word, sentence on football) have student (blindfolded with a scarf) attempt to place football as accurately as possible between the traced hands to COMPLETE THE PASS!!
5–Have students take turns placing footballs on poster board—keep track of who Completes the Most Passes!!—-your younger and older students will all have fun playing this game!  If they get the ball directly between the hands, have them say "Touchdown"(word level) or "I scored a touchdown" (for sentence level practice) 
(to keep track of team points more easily, color code the footballs by gluing them onto different background construction paper before laminating—i.e.–glue half on red paper and half on blue paper to represent a red team and blue team)