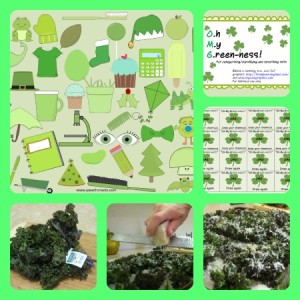 Well it's March folks—and the following "green" thoughts come to mind—shamrocks, nature coming back to life, and resolutions.  That's right, how about those promises you made back in January?  How many of you made resolutions to eat healthier (or get your family eating healthier)  this year? Have you kept your resolutions so far?   Although we always start off with the best of intentions,  many of us find ourselves gradually falling back into some of our old habits and unknowingly breaking those promises we vowed we would keep all year.
I believe that one of the best ways to keep our resolution is to substitute junk foods with healthier (but still tasty) options.   This way, we are replacing, not depriving!  One of the pitfalls that leads to weight gain and other poor health conditions is unhealthy snacking choices.  But what if we were to reach for a snack that tasted good and was packed with nutrients?    Wouldn't it be great if potato chips were on that list!!  Unfortunately, no such luck.  But there are other snacks that are crunchy, light and taste great that could satisfy our cravings. 
Today I have a recipe for one that fits the bill—Kale Chips!!  They are the latest craze to hit the snack aisle of grocery stores and health food markets.  The prepackaged ones are often made using  a dehydrator and can also be quite pricey!  Here is a version of that snack that you can make at home for a fraction of the cost of store bought.  You can experiment with different flavors and still get all the health benefits of the ones you could otherwise purchase—and best of all they are easy to make.  
Make this treat with your kids.  Get them helping you in the kitchen and you will be amazed by how receptive they might be to this green superfood that tastes super good!!  
And all this GREEN  inspired me to create my latest language building activity, available in my TpT store.  I call it" O.M.G. " (Oh My Green-ness)  I know, it sounds too goofy, but the kids are going to love saying this funny phrase over and over as they play!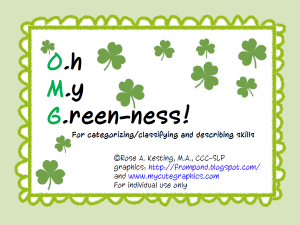 This fun language game contains a collection of "green things" that can be used in several different ways to address categorizing/classifying and describing skills:
1–for RECEPTIVE LANGUAGE: Give your student THREE clues or THREE adjectives describing an object and ask them to guess the object. (played similar to "I Spy")
2–for EXPRESSIVE LANGUAGE: Have students form teams (depending on how many are in your group) and require them to give THREE clues or THREE adjectives describing an object.
After making a guess, draw an "OMG" game card from the pile. The player with the most "OMG" cards left at the end of the game is the winner.
3—CATEGORIZATION/CLASSIFICATION: Cut apart the green items and sort them into the correct category on the 12 category mats and one page of blank category mats provided. Use blank mat to come up with your own categories OR ask your students to sort out the cards and decide what categories the items should belong in without using the category mats (more challenging!!)
4—BARRIER GAME: Use the "green things" cards to play a barrier game—using the background provided, place some of the objects in the scene and then describe the location of the items to the other player. Compare your scene to the other player's and see if they look the same! **use a folder or book to divide your area from the other player's.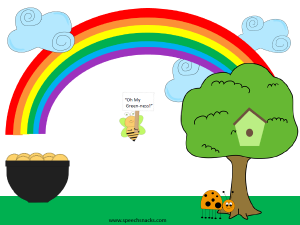 TO MAKE KALE CHIPS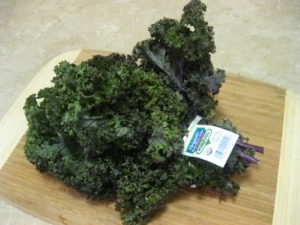 One bunch kale, washed and dried well.  It is always best to choose organically-grown kale to avoid or reduce the presence of pesticides
Let your kids help wash, dry and tear the kale off the stem.  This is an easy, hands-on task and it will make them feel good to be a part of the preparation.   It will also make them more inclined to try a food that may be new to them if it doesn't seem so foreign and unfamiliar.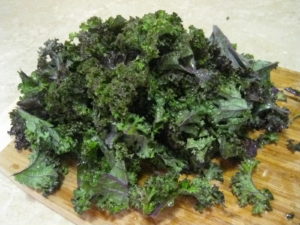 WORKING ON THE /K/ or /G/ sounds??????
Practice these words that contain the target sounds /k/ and /g/ while preparing the kale chips together:
GARLIC, GRATE, DEGREES, GREEN, GOOD, KALE, CRISP, BAKE, CLEAN, SNACK, SPRINKLE
Kids can also help choose the "toppings" or "flavorings" that you add.   Give them a few choices and ask them to help "design" the chips!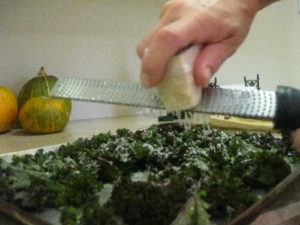 Come up with a list of GREEN foods with your kiddos.  Ask them to name as many as they can before you step in and try to help them.  Then come up with other GREEN THINGS that are not foods.
Print and cut out the pictures of the recipe above.  Ask your kids to put them in the correct sequence and retell the steps in the recipe in their own words.
Always remember to discuss the importance of eating healthy with your children.  Be a good role model for good health and lead by example!  You are their first teachers and they will emulate what you say and do–remember they are "taking it all in" . 
Don't be discouraged if they reject the kale chips the first time they try them—remember, they say it can take up to 20 trials of a new food for a child to accept it.  Keep trying!  Make the recipe again in a month or two.  See how much they remember about the process of preparing the kale chips and try offering them the finished product again—they might just surprise you and eat the whole tray of chips!!
********************************************************************************
Health Benefits of Kale
There are many nutrients in kale. Cancer-fighting properties and other health benefits have been linked to members of the cruciferous vegetable family. The health benefits of kale are similar to the many health benefits of broccoli and cabbage. Here are some specific kale nutrients and how they affect your wellness:
Vitamins-  Kale is rich in vitamins A, C and K and contains some vitamin B6 and E. Kale, being a rich source of vitamin K, gives it anti-inflammatory properties. Foods rich in vitamin C rich are known to help with some joint inflammations.
Minerals- Notable minerals in kale include manganese, calcium and copper. These minerals have been already broken down by the kale plant and can be directly absorbed into the cells of the body.
Antioxidants- The antioxidants in kale seem to be anti-cancer, too. Specifically, the antioxidants in kale is its carotenoids including lutein and beta-carotene, which are significant in the realm of cancer prevention and perhaps even treatment. Lutein and beta-carotene are two specific antioxidants that helps to protect the human body from oxidative stress, specifically against such diseases as cataracts, atherosclerosis and COPD and, of course, cancer.
Cancer Preventative- The phytonutrients in kale helps to reduce the risk of several cancers including, but possibly not limited to, breast, bladder, colon, lung and ovarian. The actions of these phytonutrients not only reduce cancer, but in general, help to strengthen the entire immune system.
Lung Health- The presence of vitamin A in kale helps protect the lungs. This is especially important to smokers and those who are exposed to secondhand smoke.
Anti-Inflammatory- The abundance of vitamin K makes kale an anti-inflammatory vegetable.
Heart Health- A phytonutrient called Indole-3-carbinol in kale helps to reduce harmful cholesterol levels in the blood and protect the cardiovascular system.
Diabetes- Kale helps to maintain healthy blood sugar levels. This makes kale an excellent food for diabetics.
Omega 3- Omega 3 is another kale nutrient as kale is a rich vegetable source of Omega 3.
Fiber- Kale is a high fiber food. Of the many kale nutrients, its high fiber characteristic may be the most practical than a lettuce-based salad
*********************************************************************************************
SPEECH SNACKS FOR /k/ and /g/ :
Typically most children have mastered the /k/ and /g/ sounds by about 3 1/2 years of age.
I have posted information on placement and production of the /k/ in previous posts, including  Keen About Quinoa  Cowboy Caviar and Cookies For Santa.  Please visit these links to review this helpful information.  In addition, here are a few other tips that will help produce these sounds, also called a consonant pair.  Consonant pair sounds are made in a similar way.  Placement of the articulators is the same for both sounds, however production is slightly different–one is voiced, and one is not.  Place your hand on your throat and feel the vibration when producing the /g/ sound, yet when making the /k/, the voice is "turned off" or uses no vibration.  I will ask students to "turn on their voice" for a /g/ or "turn it off" for a /k/ to help them understand this concept.
Tricks to help improve lingual (tongue) posture for producing the /k/ and /g/:
1. Use a tongue depressor This should be done by a certified Speech-Language Pathologist only!  A tongue depressor can be used to push the tongue into the correct position for a /k/ or /g/ sound by holding the tongue in the correct position and  having the child try to say the /k/ sound.  The tongue depressor will hold the tongue tip down and the child will end up producing the /k/ sound instead of a /t/—which is a common substitution for /k/.  This method is also useful for producing the /g/ sound.  Once this has been established, you can gradually remove the tongue depressor and , with time and practice, the child will be able to produce the sounds without the use of this aid.
2. Practice gargling water  When you gargle water, the back of your tongue is positioned correctly for the /k/ and /g/ sound.
3. Lay on your back on the floor.  By doing so, your tongue typically falls into the back of your mouth.  Try producing a /k/ or /g/ while lying on the floor.