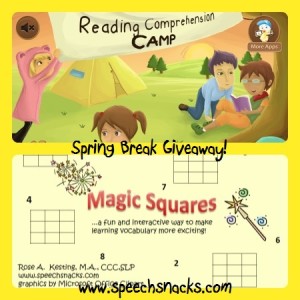 As SLP's we all have our bag of tricks for making therapy fun and motivating while addressing our student's IEP goals effectively.   Finding ways to make learning exciting and keeping it meaningful is what we do best!  While many of us use board games, wonderful TpT products, our own homemade and vendor-purchased products, and yes, sometimes even FOOD when possible and appropriate (that would be ME!) we all appreciate a few good apps to liven things up!
Reading Comprehension Camp is one more app (just released by the fantastic folks at Smarty Ears),  that I will be adding to my repertoire.  It's sure to result in "happy campers" around the campfire therapy table! (s'mores optional!)
See the reviews from my "happy campers" at the end of the post.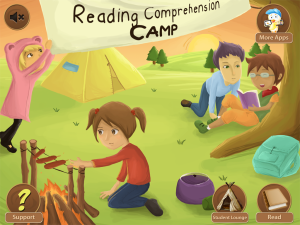 The students I work with are primarily middle and high school age and I am always looking for new materials and apps that are age/grade level appropriate.  I was pleased to see that Reading Comprehension Camp addresses the needs of some of my older students—with  five reading levels ranging from L1 (2nd-3rd grade) through L5 for (6-7th grade),  Smarty Ears utilized the Flesch-Kincaid readability levels to coincide with this app.  For each of the app's levels, there are 10 possible stories to choose from.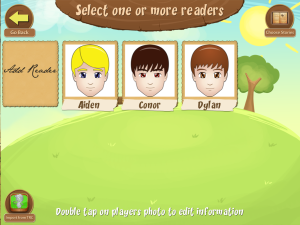 This app is extremely easy to navigate, however there is a short video tutorial included if you need to make reference.
First, you will need to select players by entering their names and a photo, avatar or no picture.  Up to 4 players at once can join in.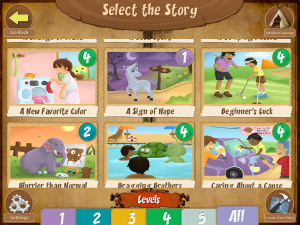 Next, choose the story level.  Level 1 stories consist of a small paragraph. The higher the level, the more complex and lengthy the paragraph will become.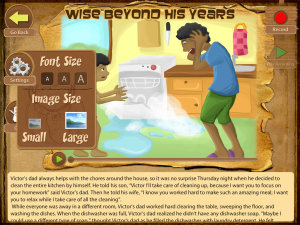 Additionally,  you can customize the visuals in each story—choose from small/large images and/or font sizes for story presentation.  You can also chose to have the story read aloud to you or the therapist/student can read it aloud.  Another plus—-the students can record themselves reading the story!  This allow students to practice their reading fluency skills and provides auditory feedback so that the student and teacher can immediately listen and analyze.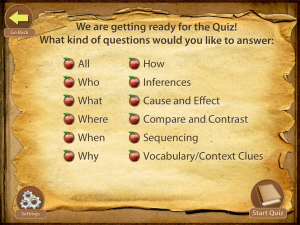 After the decoding portion is complete, it's quiz time!  The therapist/teacher can choose to address "WH" questions,  inferencing, cause/effect, sequencing, vocabulary or all areas at once.  Customize the questions according to the goals you are addressing with your students.   Up to 11 questions per story are possible.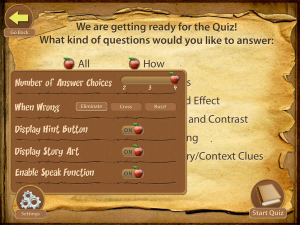 You can also customize the answer choices: 1-how many choices you want to present, 2-determine the stimuli for wrong responses (eliminate the choice, show it crossed out, use a buzzing sound), 3-display the hint button, 4-use the speak function and 5- story art (display/ no display) .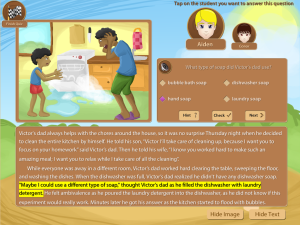 I'm a fan of the hint button, which highlights important information related to the question being asked.   Highlighting is a great strategy to teach students to utilize for zeroing in on key details within a paragraph.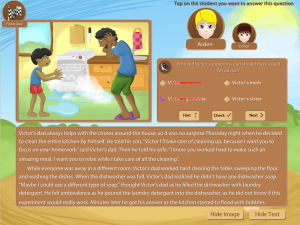 Above is a visual of the "cross-out" feature—a good strategy to teach students when reading any passage that has multiple choice responses!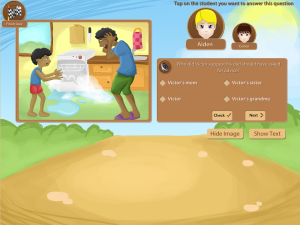 Quiz features offer options to show only the visual…….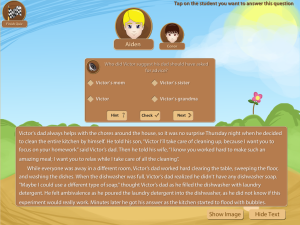 ….only the text………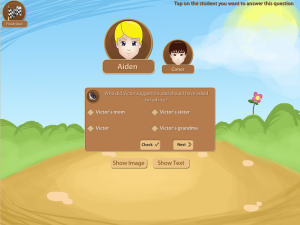 …or neither picture visual  nor text.   Without these references, the difficulty level increases, depending on the students strengths and weaknesses.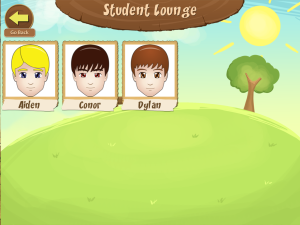 When the quiz is complete, you can visit the "student lounge."  Here you can select a player and be sent to a screen which has collected all the data related to performance on the questions. A breakdown (percentage score)  is provided by question type.  Results can be share by printing, emailing or importing to the  Therapy Report Center.  Familiar with this app?  Well you need to check this out if you have lots of Smarty Ears apps and want a place to store all your student's data/results  in one place!!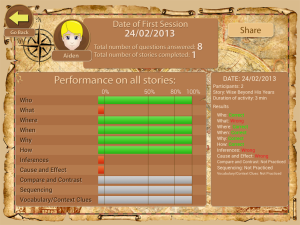 "Create Own Story" button:
For me, the "piece de resistance" is the feature that allows you to record your OWN story–it's an app within an app (in my opinion!)  Check out the "create your own story" button located at the bottom of the screen.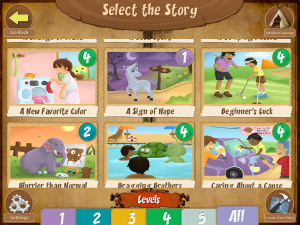 Next upload your own photo and build your story around it.  This can be a photo from one of the stories on the app,  a photo that you (the therapist) choose, or perhaps a photo chosen by the student, which means that either of you can be in charge of creating the storyline—–AND the questions to accompany it.   This feature turns the app into a tool which allows students to work on expressive language, thought organization, sequencing and writing skills.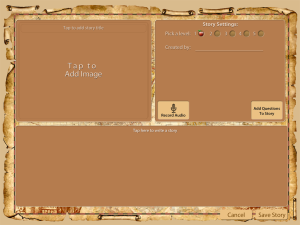 I haven't used the ""create own story"  option with my students yet, but I look forward to it!  I plan to have the students write their own story based on a picture of their choosing.  In return, I will create questions that will probe further into their writing—to address inferencing, reasoning and problem solving, etc.  Since so many of my students are concrete thinkers or fail to use details in their writing, this will be an effective way to get them to further develop their expressive language and writing skills.
Overall, I think this app has a lot to offer and is well worth the cost!   Reading Comprehension Camp is available in the iTunes store for $19.99.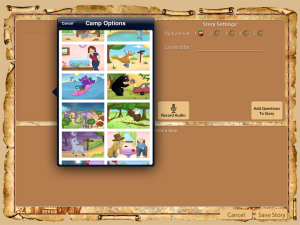 "Happy Camper"  Reviews:  (quotes from my students)
"It was helpful to have it highlight the part of the story that had the answer."
"The story was easy to read, but some of the questions were hard for me. I guess I need to work on this."
"It's easier to read when the letters are in big print."
"That girl in Movie Drama was so rude!"
"I can't believe how clueless the dad was (in Wise Beyond His Years) His kid should be embarrassed!"
"Cool, Mrs. Kesting! Where's the marshmallows and cocoa!"
"Why are the avatar dudes so weird–I want the one with the square purple hair."
"Can we play this again tomorrow?"
And now the Spring Break giveaway!  (sorry–if you were expecting an all-expense paid trip to Cabo San Lucas this is not the giveaway for you!)  
However, you will receive some fun stuff to bring back to the therapy room after your Spring Break is over!
Not only will you get a copy of this awesome app, but the winner will also receive a copy of one of my newest TpT item—Magic Squares—great for introducing new vocabulary (Spring-time themed!)  —created with your middle/high school students in mind!