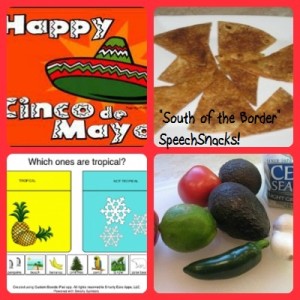 As I clicked through some of the previous posts I've written over the past year, I realized that so many of them had cultural influences!   So today I compiled a quick post consisting of "SpeechSnacks" that would be perfect for helping you celebrate Cinco de Mayo, on May 5th or any time of year!  And with the summer months quickly approaching, these would all be great hot-weather snack foods as well!
First up, take a look at my Homemade Guacamole recipe.  I originally posted this in March since I was creating all things with a" green theme"——I've included some green idioms to teach your kiddos as well.  This recipe is easy enough for the kids to partake in—they will love mixing and mashing up all those avocados!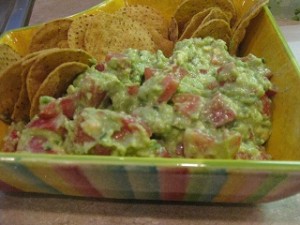 Next, I'm sharing a post from last July for Pineapple-Cilantro Salsa!  Nothing speaks of the flavors South of the Border like cilantro!  I've included a freebie download for a tropical sorting task to use with your students and a fun video (featuring yours truly!) that targets language building while making the salsa!  Enjoy!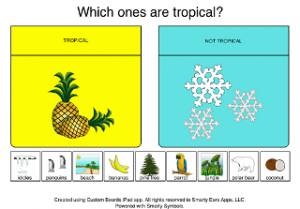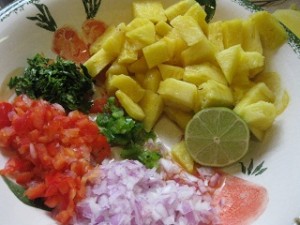 Finally, I am including a recipe for Cinnamon Tortilla Chips!  Cinnamon is another flavor repeated throughout Mexican cuisine. It's used in main courses as well as many dessert dishes.  I've included ways to practice the /s / while making this kid-friendly dish.  It's a great substitute for store bought chips and so easy to make!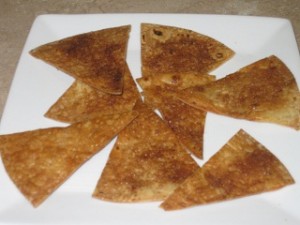 So there you have it, three ways to enjoy the 5th of May while incorporating speech and language!   Hope you have an opportunity to share these with your students/ your own families on Cinco de Mayo or for your next summer-time celebration!    Ole!!