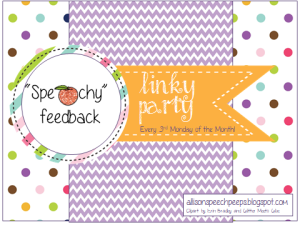 Happy Fall to All!!  Today I am linking up with Nicole Allison's "S….Peachy Feedback Linky Party!"  If you are an SLP blogger with a  TPT or TN store, you can link up too.  Here's how it works—-Pick a buyer who left you some thoughtful, heartfelt, valuable feedback and "pay it forward." In other words, offer them a product from your store as a "thank you."
I thought I'd start off my week on a high note by sharing some wonderful feedback a TpT follower recently left for me: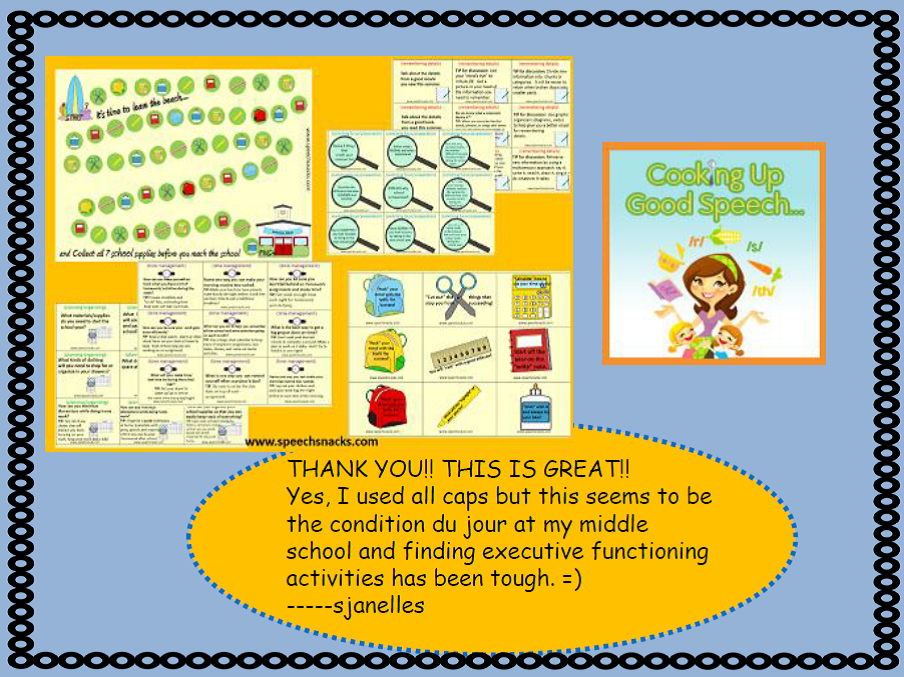 If you are out there  reading this "sjanelles," thank you, you made my day!!   Please contact me at rokesting@verizon.net for a free product from my store!!  And yes, I agree.  It is tough to find executive functioning activities, which is why I made this one!  If you'd like to check it out in my TpT store, you can find it here.    And I have a blog post to accompany this fun activity as well, here. 
Middle and high school kids deserve to get in on the fun, and many of the activities in my store are focused on this age group.    If you like these, stay tuned for a fall/apple themed product coming out soon that is designed for the older set and will help them "bring words to life!" (hint, hint)