It's time for Nicole's (of Speech Peeps) monthly feedback linky party.  Remember, these linky party's are held on the third Monday of every month, so don't forget to check in and find out if the participating bloggers chose YOU for leaving some wonderful feedback on one of their products!   You'll be thanked with the choice of one product from their TpT store.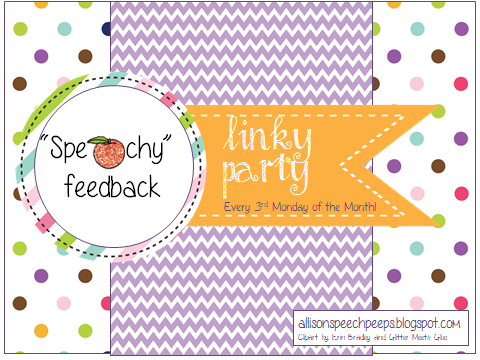 This month I received some truly heartwarming feedback from so many of you for my freebie that made it to the "Top Ten Freebies" list in the Valentine edition of the TpT weekly newsletter.    It was hard to pick a winner, as I received several great responses, however this thoughtful comment was one of my favorites: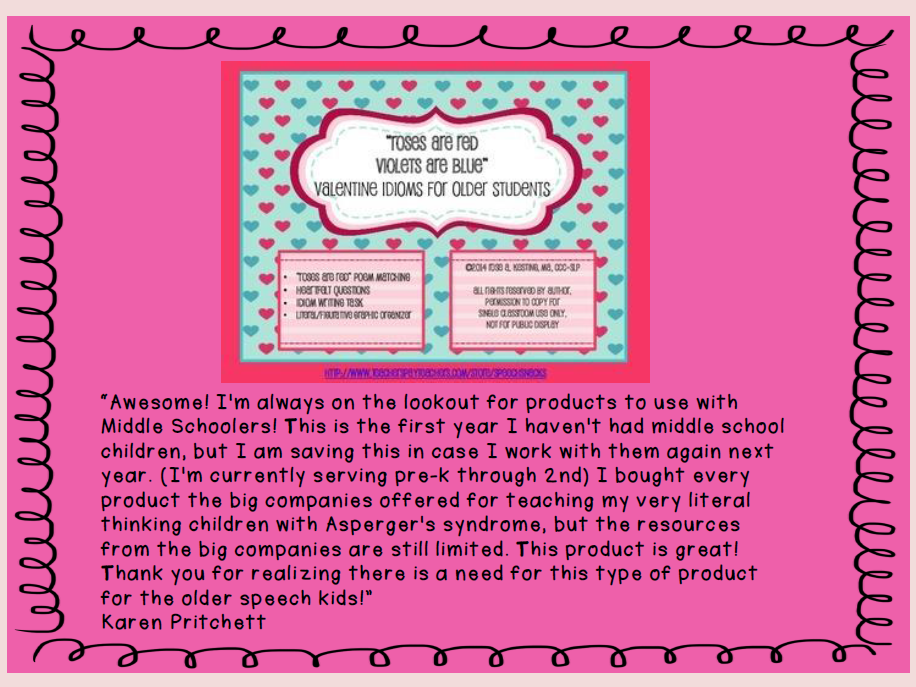 I'm so glad Karen (and so many of you) liked this product geared toward older students.   This is the population that I primarily work with and I am always trying to find ways to keep them engaged and motivated—and this freebie definitely caught their attention.  I took the opportunity to discuss idioms that focused on love and dating— and they were "all ears!!"  Must be a popular topic with the teen crowd? LOL!
Thanks for the great feedback Karen!  I hope you get the opportunity to read this and contact me at rokesting@verizon.net which a product of your choice from my TpT store!   And don't forget to check out all the other bloggers linking up to see if your comments were chosen!