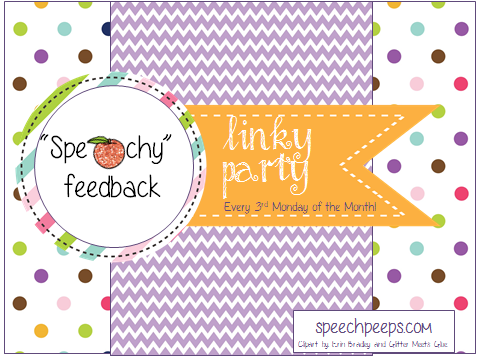 Nicole at SpeechPeeps is hosting the final S…peachy Feedback link up of the school year and I wanted to make sure I didn't miss the party!   I am always grateful when buyers take the time to leave a few kind words about the products I create.  Not only does it motivate me to make more great activities, it also provides me with valuable information about what they thought of the activity and how effective it was in their therapy sessions.
This month, we are choosing feedback on two of our products—one paid and one free.  Check out the comments below to see if I chose yours!
My paid item was something I created back in March, but the buyer just left great feedback this past week .  It was so thoughtful and complimentary, that I had to post it.  I can't wait to get started making more Language Advisor products this summer, so be on the lookout for other language activities in this series!
Like many of my products, this freebie item is geared toward the middle and high school crowd.   I'm always  looking for new ways to keep the older kiddos engaged and motivated and the comments left on this activity were a reflection of that.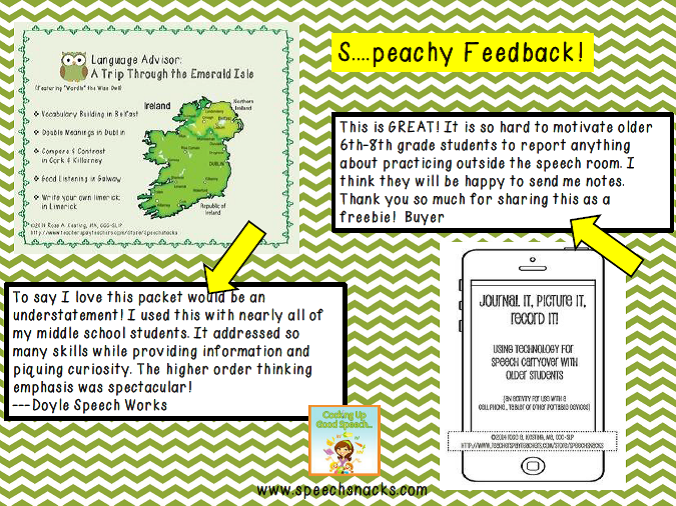 Doyle Speech Works and "Buyer" (you know who you are–I'm going by the honor code on this one folks!) please email me at rokesting@verizon.net.  I'd love to offer each of you something from my store!