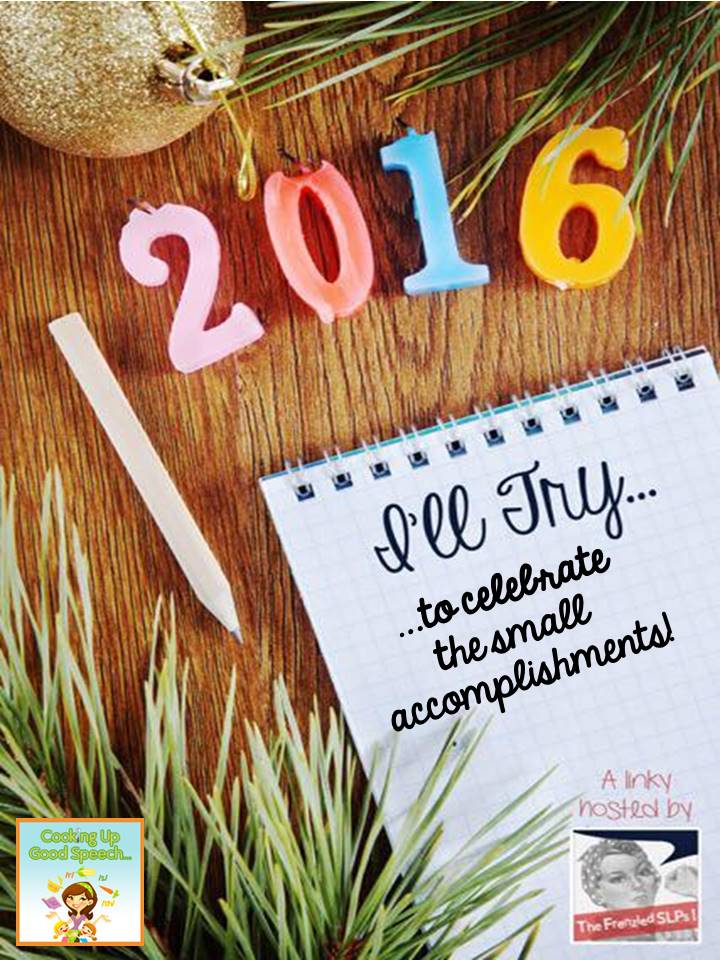 Happy 2015 2016!  It's going to take me a while to get used to writing the number 6!   I've already mistakenly written 2015 on two bank checks and a form at the dentist's office.  The good news is, it's easy to turn a five into a six without it looking too obvious!!   I'm sure I'll get it right by the time the summer rolls around.   This month The Frenzied SLPs linky party theme focuses on things we are going to try….. to improve, …. to change, ….to continue, etc. in our work life and/or personal life.
New Year's Resolution are not my cup of tea!  I find them overwhelming and too long-term.  Making resolutions is easy, but keeping them is extremely  difficult.  I prefer to keep track of small accomplishments.  I love checking items off of a long list and feeling productive.  And yes, I hand write my "to-do" lists with a paper/post-it and pen!    Call me old-fashioned but there something rewarding about writing down my thoughts, crossing them off as I complete each one, and crumbling up that piece of paper when I finish everything that I set out to do!
I think even more rewarding than that  however, is to write down and keep a record of  accomplishments (no matter how small or simple!)
This year I'm going to keep track of some of my accomplishments in a calendar.   It will serve as a simple and effective way of noting daily successes and  help me focus on what I DID accomplish, not on what I DIDN'T/COULDN'T  finish at the end of the day.   By the end of the week/ month/year, I will have many reminders of all the positive, productive, meaningful tasks that I completed!
Would you like to join me and document your own daily accomplishments?  You can grab your  FREE copy of  "Make Every Day Count" calendar HERE.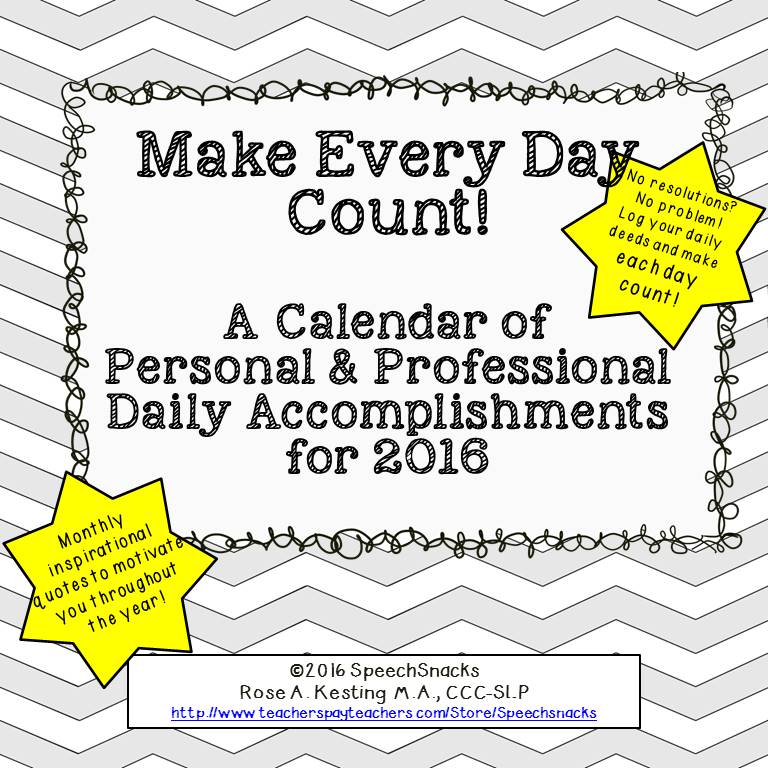 I hope to reflect on my day (at work and at home) and jot down one small accomplishment every day.   The important message is that I will be collecting many thoughts that remind me that I am moving forward and always trying to "make every day count."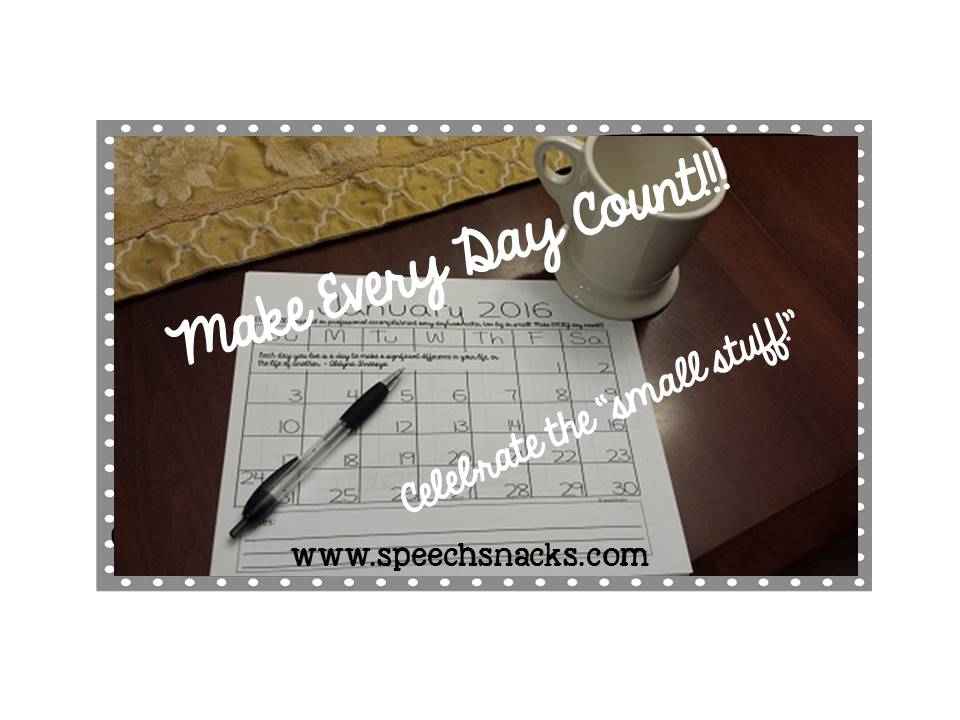 Check out what my fellow SLP bloggers are focusing on as they start out their new year at the links below!  Feel free to link up and share your thoughts too!  Wishing you peace, health and happiness as we move through the next 365 days!!