To kick off the "unofficial" start of the summer season, I am posting a revised FREEBIE beach-themed vocabulary building idea from last year, available in my TpT store.  This year,  however,  I am seeing the beach with new appreciation.   As a life-long New Jersey resident, I have spent many summers at the Jersey shore, but this past October we all witnessed massive destruction and devastation to our beloved shore line from Hurricane Sandy.
This Memorial Day weekend is a time to honor the memory of those servicemen and women who bravely fought and perished in every war and battle from the time of the Civil War to present.  It is also a time to celebrate the restoration of the Jersey Shore in the Great Garden State!!   That's right, seven month later, we have managed to rebuild  and restore approximately 80% of the boardwalks, beaches, businesses and homes that were decimated by this tremendous act of nature!  And who better to usher in the return to the Jersey Shore than our esteemed and (respectfully) "larger-than-life" leader, Governor Chris Christie!  Check out this short clip commemorating the event!  (ps…The event also happens to have set a new world record for the longest ribbon cutting ever—the blue ribbon stretched across a 5 mile span!)

If you are fortunate enough to live near a beach or plan on visiting one this summer, I have a snack to take with you as you soak up the rays and breathe in the salt air!   If you don't live near the water, you can still use your imagination as you make this "beach walk" snack and talk about all things related to the ocean.  Each ingredient represents things you find on the beach or in the ocean, which turns your snack into a language lesson in beach and ocean vocabulary!  Mix up a batch of this yummy treat with your kiddos at home as you identify and discuss the vocabulary together.   Take a dive into the  beach-themed game I have created to work on sentence building and descriptive words.  And to all those Jersey folks reading this post—- welcome back to the beach!!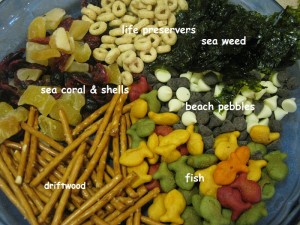 The following foods represent beach items:
pretzel sticks=driftwood
goldfish crackers=fish/ocean life
dark and white chocolate chips=beach pebbles
Cheerios cereal=life preservers
dried fruit=coral/seashells
dried seaweed=seaweed!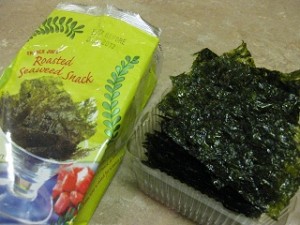 Have  you tried dried, roasted seaweed????  It's paper thin, has a salty, nutty flavor and is so good for you!!  I found mine in Trader Joe's.  Mix up all ingredients in a bowl.  Store in zip lock baggies—enjoy on the beach or anytime you want a healthy, energy-packed snack!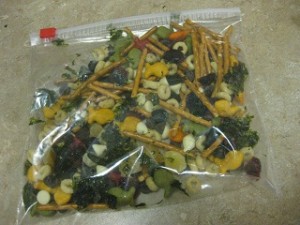 I created three FREEBIE vocabulary game boards with my awesome Custom Boards app by Smarty Ears. Each board contains beach and ocean-related words.  Use this activity to target summer-themed vocabulary at the end of your school year.  Or better yet, print out copies for your students to take home and use as summer speech practice!
The boards can also be used to target articulation goals.  Have students identify which words contain their sound.  Good for word and sentence-level practice.
Additionally,  the boards can be used to address auditory memory and listening skills.  Give each student in the group a board.  Have them start by saying, " I went to the beach and I found __________."  They must then cover their picture with a token or coin.  Students take turns adding a new word to the list, while remembering all the previous words mentioned.  Fun and challenging!!
Use a dice cube containing numbers 1, 2, and 3 on the faces. You or your student picks a word on their game sheet and earns points by following the directions in each air bubble :
roll a 1=define it—what does the word mean?
roll a 2=describe it —-student must give 2-3 adjectives describing the word
roll a 3 =use it in a sentence —-use the beach word appropriately in a sentence
Make multiple copies of the Suns and Clouds sheet.  Cut up the cards and place them into a basket or keep in a pile.  Students draw the number of cards that corresponds with the point value of the question answered.   Count up all the suns and clouds at the end.  The student with the most suns is the winner!