Annie Doyle (Doyle's Speech Works) is having a virtual cookie exchange!  I was so excited when Annie brought up the idea and knew I would be linking up!  This fantastic SLP and I also happen to share some things in common.  She used to live in my home state of New Jersey, she is of Italian heritage and she loves to cook and bake!   I love how blogging has allowed so many of us get to know each other!  Hopefully I will get to meet Annie in person someday soon!
I was brought up with the influences of two cultures, Italian and Polish.  My very Polish mother cooked great Polish as well as Italian meals.  And when the holidays approach, cookie baking was always a main event in our home!  Me and my three sisters helped my mother make eight to ten different types of cookies for the holidays.   Today, the tradition has been passed down to me!  I make many of the same cookies that my mom did and have added a few new additions of my own.  I bring them to our La Vigilia (Feast of the Seven Fishes) every Christmas Eve.

(A sampling of some of the cookies made by me during the holidays!)
One of the cookies that has always been the first to disappear from the cookie tray is the Polish lekvar cookie.  It just isn't  Christmas at our table without the lekvar cookie present!  It is one of the most labor-intensive of the cookies I bake and I have learned to gain great appreciation for all that  hard work my mom put into these wonderful creations. We savor these cookies since Christmas is the only time of year that they are  made.  Not only are they time consuming to prepare, but it just seems out of place to enjoy them at any other time of year!   (NOTE: This cookie is also known as  Hungarian Kiffles or Hungarian Lekvar and as Hamantaschen by the Jewish).

Today I am sharing this wonderful cookie tradition with all of you.  I hope you enjoy them as much as my family does.
So here is the secret ingredient—prune butter.  Prune butter? Yup!  It really is wonderful.  Believe me, even the little kids love this!!  It's made from sweet, dried plums and really is a fantastic filling for these cookies.  I also made these cookies with apricot filling although the lekvar filling seems to be the more popular of the two.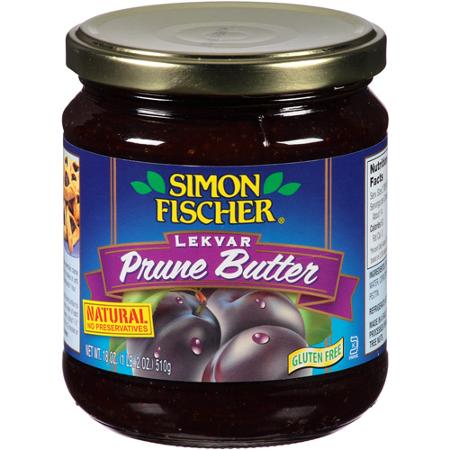 Check out the recipe card below.  There are only a few simple ingredients that go into this recipe so it doesn't appear very complicated, however the tedious part lies in the rolling, cutting, filling and folding.   But don't let that intimidate you! Once you have made a few batches, you will be an old pro, and the finished product will be well worth it!   Enjoy the process.  If you have kids at home, get them involved and make it a teachable moment in measuring, sequencing and direction following. Most importantly, make some memories as you spend time together during this holiday season!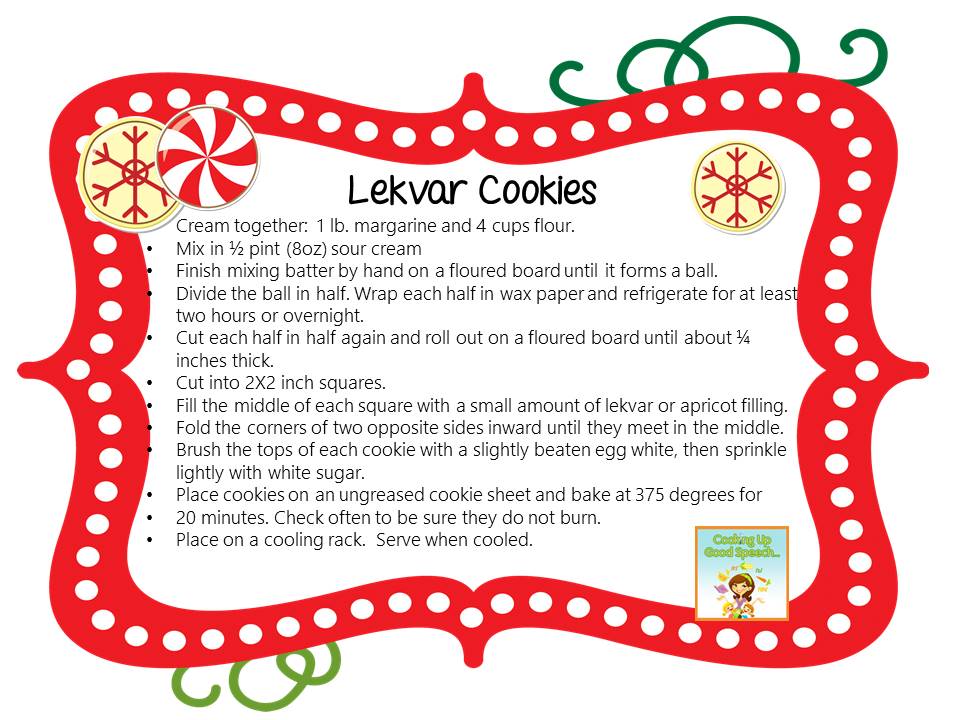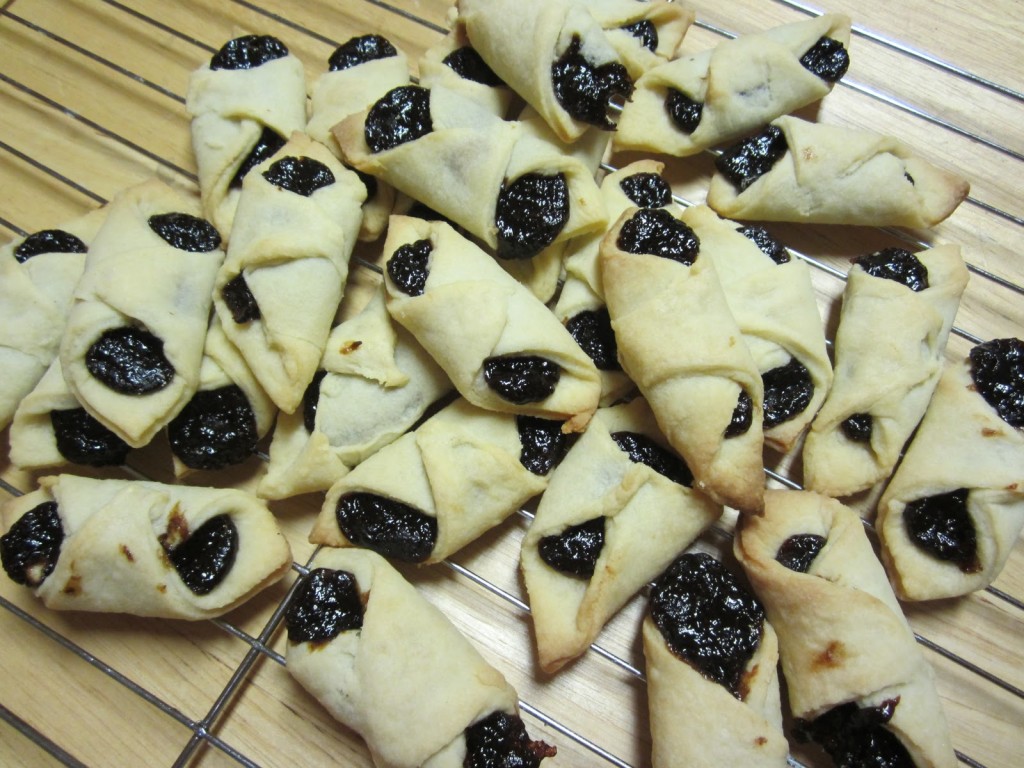 Looking for more cookie recipes to add your to holiday collection?  Don't forget to check out Doyle's Speech Works to find more sweet creations!  Happy Holidays and Happy Baking!