Once upon a time a group of talented SLP's planned a very special facebook frenzy with enough activities to keep you and your students learning happily ever after! Coming to your kingdom Sept 7-8!!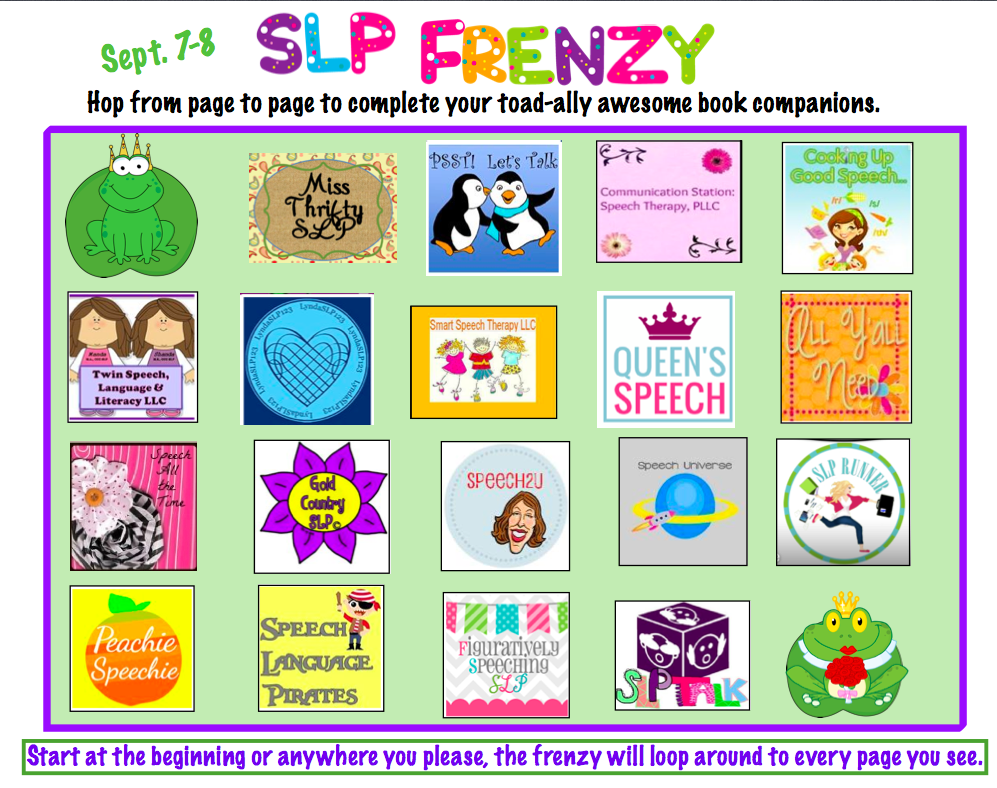 Check out the details below!  Collected all 18 activities and you'll have a book companion from TWO fairy tales that can be used with BOTH younger and older students on your caseload.
You can print the above cover page and table of contents HERE! 
Here is a peek at my activity: