****ASD (Autism-Spectrum Disorder)/ADHD Friendly RECIPE*****
I discovered Quinoa (keen-wah) a few years ago while shopping in the "bulk grain" section of my supermarket. It looked a
lot like couscous and pastina (both of which I am a fan of). So I measured out a few scoops of this interesting grain and brought it home to give it a try.
After doing some research, I was pleasantly surprised to find that I had stumbled upon a grain that was extremely nutrient-dense and high in protein.
Now I frequently substitute it for rice and pasta, especially when I want to add a little extra protein to my family's meal.
QUICK QUINOA FACTS
*Quinoa is an ancient grain native to South America. Quinoa was once called "the gold of the Incas," who recognized its value in increasing the stamina of their warriors.
*Quinoa contains more high quality protein than any other grain.
* Quinoa is a complete protein, meaning that it includes all nine essential amino acids.
*Quinoa contains NO gluten (and it's perfect for people who follow a wheat-free diet)
*Quinoa is light and easy to digest. It is less filling than other grains and pasta.
*Quinoa is quick and easy to prepare. It can be served as a side dish, in soups, salads, as a pilaf and even for breakfast as a cereal!
Quinoa Pilaf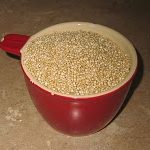 1. Measure out 1 cup of dry quinoa to a saucepan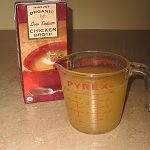 2.Measure 2 cups of chicken broth–you can also use water, but I prefer the broth for more flavor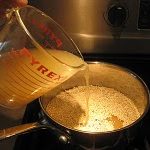 3.Add broth to the pan and bring to a boil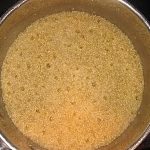 4.Reduce to a simmer, cover pan and cook until all the liquid is absorbed–10-15 minutes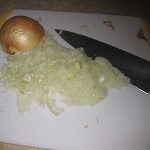 5. Chop 1/2 onion and add to a saute pan
6.Saute until onions are translucent and golden brown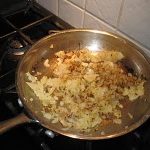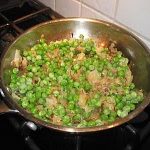 7. Add peas (frozen peas are fine, they will thaw as you stir them in with the onions)
8. To make this dish more pilaf-like, add a handful of chopped walnuts. Add some freshly shaved pectorino-romano cheese to add extra flavor. **(omit cheese if
following an ADHD or ASD diet)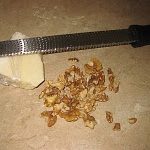 9.Combine the quinoa, peas and onions, chopped nuts and salt/pepper to taste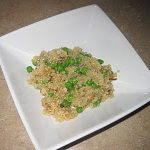 10. Enjoy a delicious, high protein side dish. Goes great with chicken, beef or  fish as well as by itself. Try the leftovers cold for lunch as a salad
"SpeechSnacks" for /k/
HOW??
To make this sound, you need to open your mouth, lift the back of your tongue and push it against the back of your throat. Let your
tongue down with a puff of air.
I have students practice doing something that comes naturally–coughing. We practice keeping our mouth wide open and letting out a cough with our hand
in front of our mouth to "cover our cough" and also to feel the air on our hand.
WHEN??
This sound is typically produced by age 3.5 years according to most developmental charts. In my experience, the most typical problem with producing this sound is an issue called "fronting". When a child "fronts" this sound, they produce a /t/ instead of a /k/ as they use the front portion of their mouth (using the front part of the tongue instead of the back of the tongue). Words come out sounding like "tolor" for "color" and "mate" instead of "make". Correcting this common substitution can be a challenge. In the therapy setting I will usually work on correct tongue placement by using a tongue depressor (the kids love the yummy grape flavored ones) to properly position the tongue. This is often very
helpful but should only be attempted by a certified speech therapist. Parents can make progress at home through auditory bombardment (hearing the correct production of the sound over and over), modeling the sound with visual cues and giving reminders. You can help strengthen good tongue retraction, necessary for proper /k/ and /g/ production, by having your kids drink liquids through a straw.
WHAT??
Use the Quinoa Pilaf recipe to help reinforce the /k/ with your kiddies at home:
Practice saying the word QUINOA–(KEEN-WAH) together. Tap out the syllables and say it slowly.
For language development:
talk about and describe how the dry quinoa feels, describe
the grains (tiny, hard, smooth).  Practice saying "quinoa is….. "  and use descriptive words for how it tastes, feels, smells—you will be addressing BOTH articulation and simple sentence building by doing this. 
talk about the Quick Quinoa Facts at the beginning of this post to educate them on nutrition
print and cut out the pictures above and practice sequencing the steps of the recipe–then mix up the pix and have your children try putting
them back in order (there are several pictures so this may be a little challenging for some of them).
STORY TIME for /k/
Here are a few good stories to read with your little ones to
help develop the /k/ sound:
Caps for Sale by Esphyr Slobodkina (one of my favorite silly
stories)
Pancakes for Breakfast by Tomie dePaola
Who Stole the Cookies? by Judith Moffat
Where do Kisses Come From? by Maria Fleming