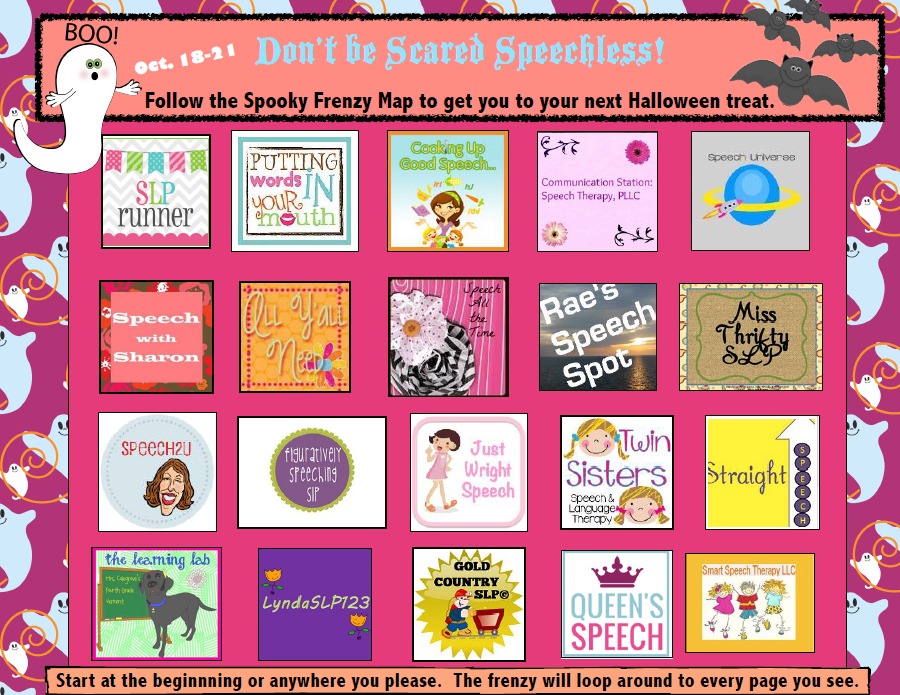 Some of your favorite SLP's got together to throw a Facebook Frenzy!  Not sure what this is??  Just make your way from one Facebook page, to the next and unlock the freebie each of us has made.
Look for this tab on their Facebook page:

When you click on the tab and LIKE the page, you will be able to download the FREEBIE.
You can access mine HERE!  Everything is themed for Halloween and we are sharing some pretty awesome, spooky and spine tingling speech materials!
Already a fan of our pages?  Then you are one step closer to opening 20 fantastic freebies to use with your speech and language kiddos!  Hope you have a spooktacular time and thanks for joining in!
This facebook frenzy will run from Friday, October 18 th to Monday, October 21st  (and keep reading for a special mummy-licious snack)
In case you were wondering…here's a sneak peak at what you will find when you head over to my page….something for the older kiddos: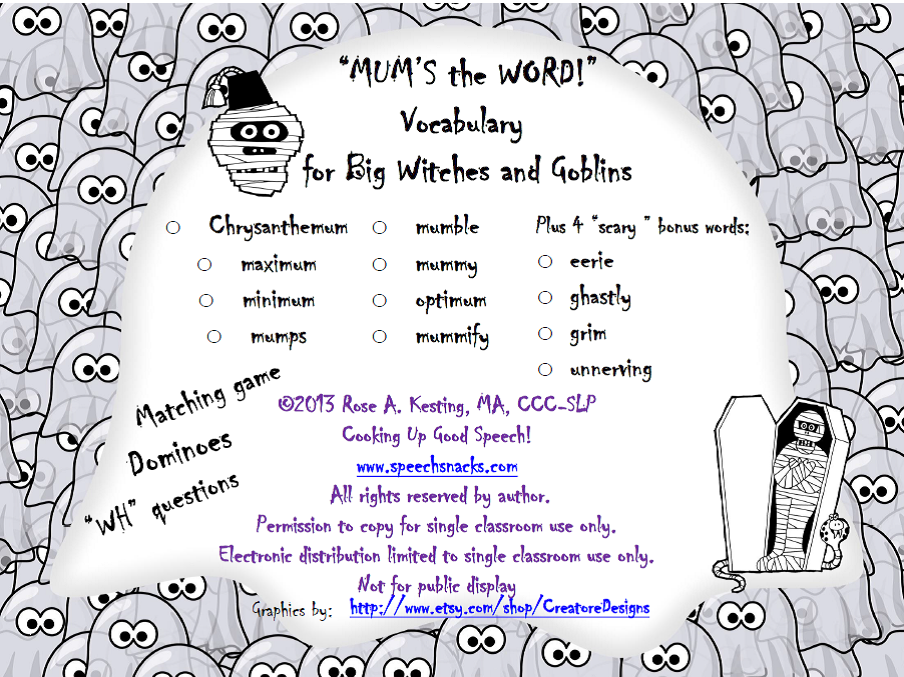 Here is a simple, fun and delicious Halloween snack, fit for any ghost or goblin on your caseload or the one's waiting for you at home! (Always check food policies in your school–find out if food is permitted in your therapy sessions and be aware of all allergy issues!)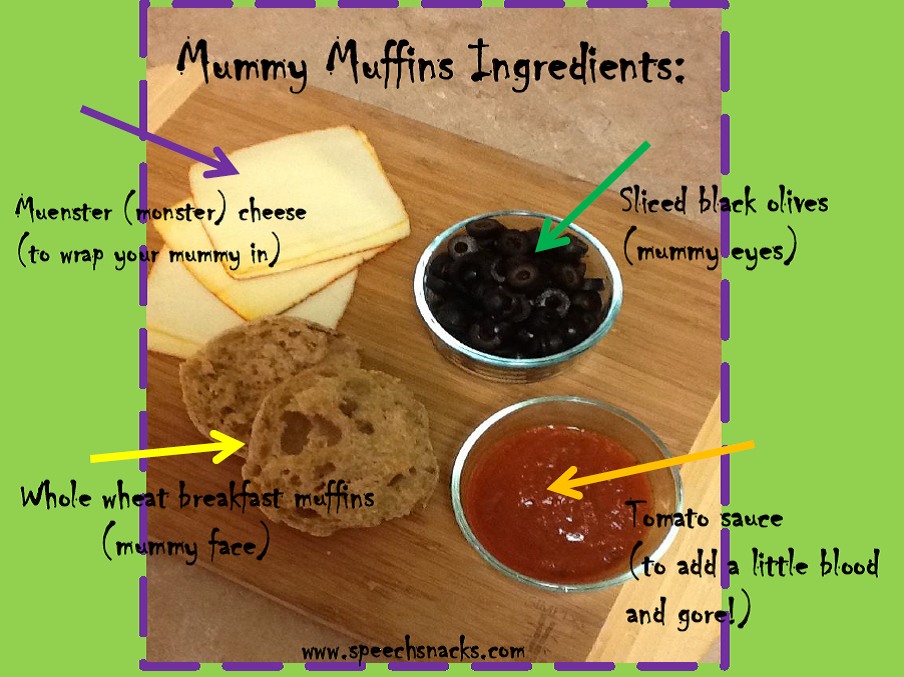 1—Split English muffin apart and lay flat.
2–Spread on a thin layer of tomato sauce.
3–Cut a slice of cheese into thin strips.
4–Randomly criss-cross cheese strips onto muffin.
5–Arrange black olive slices and red pepper pieces onto muffin to form the mummy's eyes and mouth.
6– This snack can be eaten as is, or placed into a microwave for 30 seconds to melt the cheese and enjoy warm!
Use this activity to target sequencing and direction following.
Address categorization by naming types of cheese, foods that are round, black foods, salty foods, foods made from tomatoes, and red foods.
Ask students to think of crazy combinations for pizza toppings or make up a grotesque Halloween pizza with all sorts of ghoulish toppings!