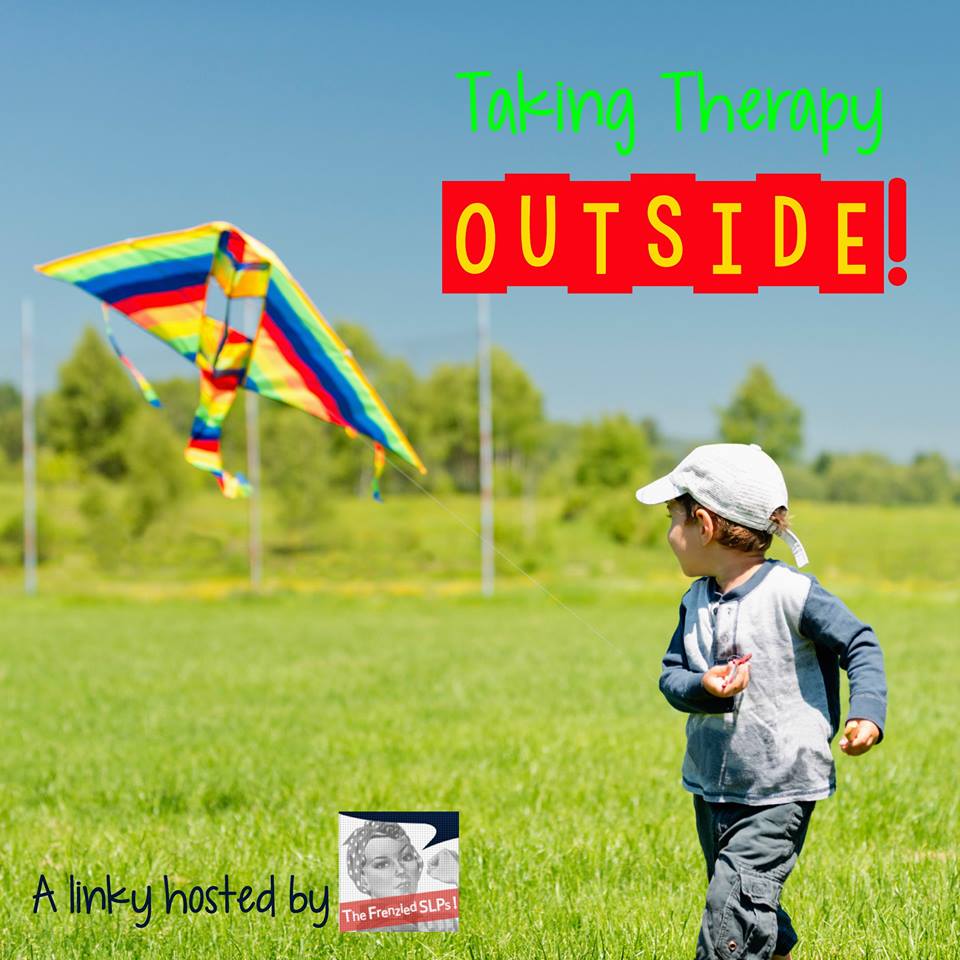 According to Richard Louv, author of "Last Child in the Woods," students in the United States are suffering from "Nature Deficit Disorder." This disorder stems from the long hours students spend in the classroom and home, which limits their exposure and experience with nature. Traditionally, sitting behind a desk was thought to be the most efficient way to learn, but new research is showing that spending time outdoors improves student behavior, attendance, and attitudes! Nature Deficit Disorder can lead to problems such as obesity, inattentiveness, and low academic performance. Being outdoors reduces student stress and fosters a deeper connection with the environment that is missing in the classroom. It also takes students away from the fatigue of sitting in a classroom and allows an alternative way for students to learn. This is especially important for students with attention deficit hyperactivity disorder, as studies have found spending time outdoors improves their ability to concentrate in school.
As an SLP who works primarily with middle and high school students, I find myself gravitating toward outdoor lessons as soon as the first warm days of spring start to find their way to my part of the country.  If you want to put a smile on your student's faces, tell them you plan on holding the lesson outside! Often times, my students will start requesting that we take our lesson outside before I can even suggest it!   Most of my caseload is made up of boys. "Outdoors" is their middle name, in many cases. However, before I consider moving our therapy session to the great outdoors, I set some ground rules: #1- "We can hold our lesson outside if you agree to stick to the lesson". Remind them that while it is enjoyable to have speech class outside, there is still a lesson to be taught. # 2-  If we can't follow #1,then we can't hold future lessons outside.  #3- If there are too many distractions (environmental sounds, bugs flying in the air, people walking by, etc.) and the lesson becomes ineffective, I remind them that we may need to reconsider having future lessons outside.
I am lucky enough to have access to  basketball hoops, picnic tables and walking paths around my school grounds so the following outdoors activities requires these accommodations.  I hope you find the ideas inspiring now that  warm spring days have finally arrived.
1—Play some hoops!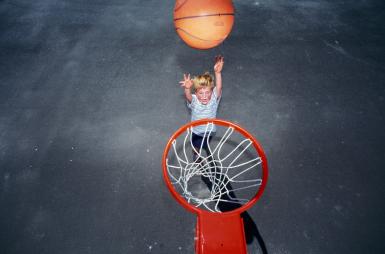 My student-athletes LOVE when I tell them we are going to play a game of "Horse" or "Around the World."   For correct responses (related to any language skill or speech sound) I let them take shots at the net.  Here's the rules for playing H-O-R-S-E  in case you are not familiar:  If the first person's shot is missed, the second shooter may attempt any shot. If his/her shot is made, the opponent is obligated to duplicate it. Each time a shooter misses a shot that he/she attempted to duplicate, a letter is "awarded". The game continues until one person accumulates 5 letters or H-O-R-S-E.  My competitive kiddos are motivated to take those free throw shots and we usually have a very productive lesson while working on those all important basketball skills.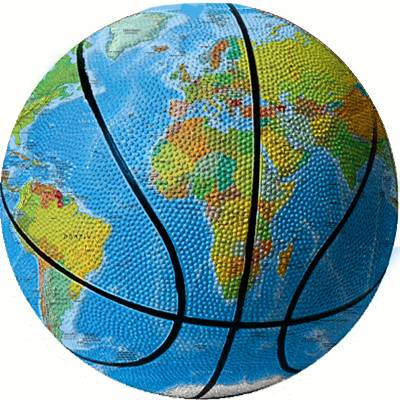 Around the World is a similar basketball game.  Here are the rules:   Play typically starts at the edge of the key on one side of the basket. If the shot is made, the player advances to the next position mark on the key. When a player has made shots on every position mark (if a player misses a shot they may chance it and shoot again, and if they miss, they go back to the previous spot, or they may elect to stay where they are currently at), they then advance back in the opposite direction just like the way they came, and the player who does that first wins the game. After the player has moved around the key, the player must make a shot from the center of the three point line.  If at any point a shot is missed, a player may 'chance', meaning he gets to take a second shot. If the second shot is made, the player advances as normal. If the player misses the second shot, then the player must go back to the beginning. If player has made it to the other side of the three point line then he must make it twice. If the player chances then he may go back to the opposite side he started on game.  Once a player completes the entire sequence of shots, that player is deemed the winner of the basketball game.
2–Walk and talk
My school is surrounded by plenty of trees and open fields.  Take advantage of the scenery with your students and go on a little "field trip" around your school campus. Walking around the perimeter of the school grounds is a great way to get some fresh air, exercise and play a game of "I Spy."   There are so many things to spy outdoors!   Use the game to address descriptive language and asking good questions with your language students.  For your articulation students, make the "I Spy" game center around finding outdoor objects that contain their target sound(s). Bring tangible positive reinforcement on your walk so they can keep track of how many items they guessed/described (paper flowers, suns, rocks found during your walk.)
3–"Photo Op"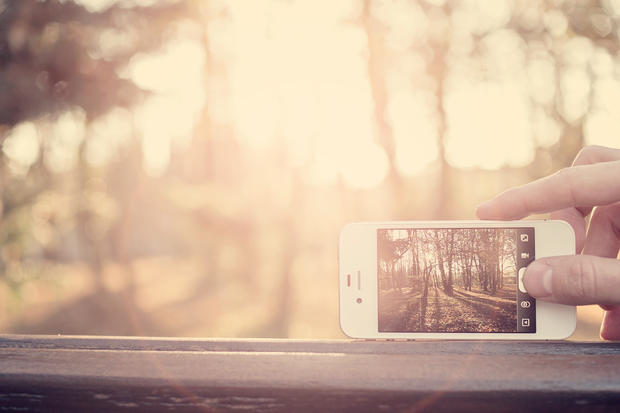 Take your students on a walk around the school grounds, but this time, focus on the details in nature.  Ask your students to find interesting things to photograph.  If you are permitted and comfortable with the idea, allow them to snap pictures with your phone.   Once you have collected a sampling of various trees, leaves, birds, bugs, grass and rocks you will have your next lesson prepped and ready to go!  Use the photos to work on descriptive sentences, as story starters, articulation practice, asking WH questions, critical thinking…the possibilities are endless!  I have a student who has an amazing eye for photography and he enjoys this hobby in his free time.  We have recently started using some of his photos, as well as ones we have taken around the school grounds, to address his language goals. He is motivated, engaged and enjoys his speech sessions.  That's saying a lot when you are working with middle schoolers!
4– Picnic table therapy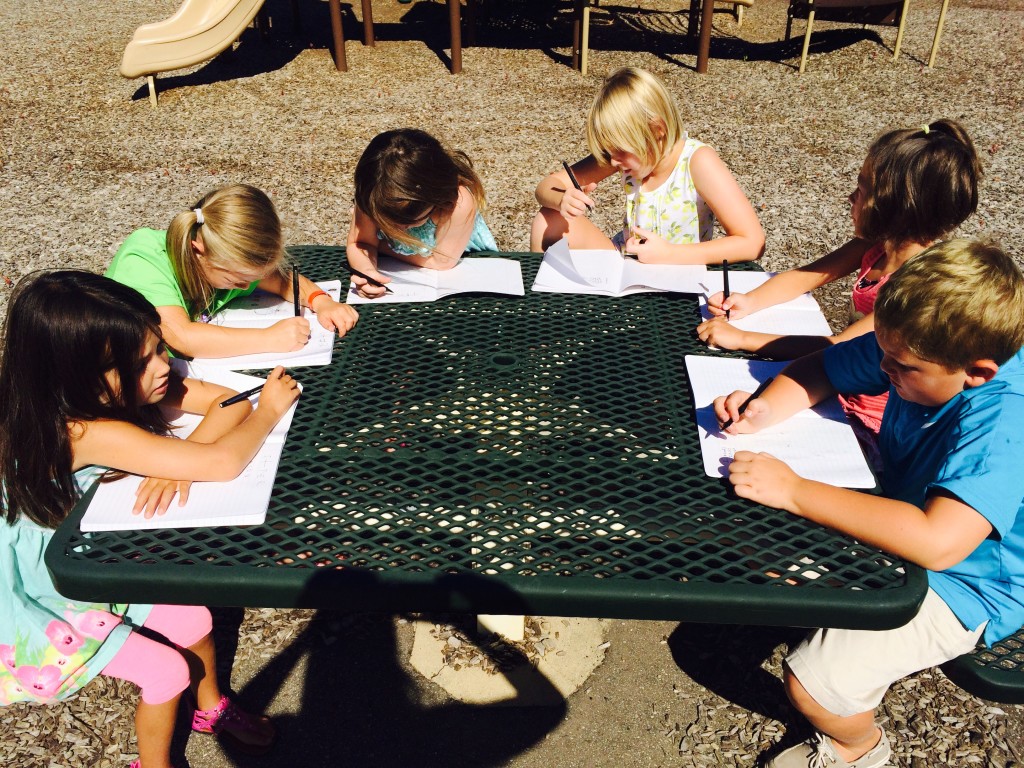 If you have an outdoor seating area at your school, you have an instant outdoor classroom.  A change of scenery, especially as we approach the end of the school year, may help keep you and your students happy and focused —and you can, and should, still stay true to your original therapy game plan.  Sitting in the grass can get uncomfortable.  The ground may be too wet if it rained the previous day.  Bugs in the grass can also be an annoying distraction.  A picnic table provides a great work space for playing a board game, writing on a hard surface, rolling dice, and placing books and papers.
Looking for more ways to work on speech and language in the great outdoors?   Check out some amazing SLP friends who have lots of inspirational ideas to share in the linky below!  Happy Spring!
Research sources:
Ditch the Desks: Action Plan for Taking the Classroom Outside By Ashley Schopieray
DC Schoolyard Greening. Why Use Your Schoolyard? Retrieved March 4, 2009 from http://www.dcschoolyardgreening.org/gettingstarted/overview.html
 Earth Day Network. Greening the Curriculum Retrieved March 4, 2009 from http://ww2.earthday.net/ ~earthday/node/42.
 Tara Parker Pope (2009) Give Recess its Due. The New York Times. Retrieved March 4, 2009 from http://www.childrenandnature.org/news/detail/new_york_times_give_recess_its_due.