Cook & Sing!
Singing fun songs together is a great way to teach language and speech to your little ones!
I incorporate music into my speech therapy sessions to keep my youngest students motivated and engaged.
Songs help young children learn speech and language skills. Songs encourage children to participate by speaking up and speaking out. Songs help children remember vocabulary and concepts. Songs help children practice their speech.
******************************************************
"Do You Like Pie? " Music CD Review:
I was entertained and amused by so many of the fun and inventive lyrics and voices used throughout this CD.  I think the animated voices of the characters will grab the attention of many little ones! The silly sounding voices are a great way to get kids to listen attentively  while distracting them from the speech goals being addressed.    The CD targets speech sounds, syllables and words for of CVCV (consonant-vowel-consonant-vowel) patterns, exercising intonation and rhythm, CV and VC syllables,  the /z/ sound in isolation and syllables, and practicing words that start with /b/.
Some of my favorite songs were the title song  Do You Like Pie? ,  A Tiny Little Bee (for the /z/ sound) and Baby Bobby ( a sweet lullaby that focuses on the bilabial /b/)
I would recommend this CD for parents with babies, toddlers and preschoolers.  It exposes the youngest listener (via auditory bombardment) to so many great sounds and syllable patterns and is just as appropriate for the preschooler who may need reinforcing of "WH" question formation, syllable patterns and a variety of sounds.
WHY USE SONGS?
When learning songs, preschool children usually pick up on the repeating parts first. For example, when learning The Wheels on the Bus, young children usually sing the "round and round" part first. This natural ability can be used to help children with their speech-language skills. The songs on Do You Like Pie?  each have repeating parts that encourage basic speech-language skills.
HOW TO USE THE SONGS?
At first, play the songs for the kids during times when they are not expected to sing. Just let them listen while they are doing another quiet activity like drawing. Talk about the characters
that sing the songs, and talk about the sounds or words they are saying. Over time, encourage the children to sing the repeating parts. Don't expect any of the kids to learn all the words. The rest of the words in each song are there just to get the kids interested in the repeating parts. The songs are intended to give young children a fun opportunity to listen to and practice certain speech-language skills.
EACH SONG HAS A PURPOSE
The songs have two specific intents – to help young children learn to listen and to practice certain sounds or words.
The CD does not come with the lyrics, but I would highly recommend downloading them—here is the pdf format.
****************************************************************
I love using the Singing Sounds CD in articulation therapy.  I have been using this fun therapy tool for many years–with my speech children as well as my own!  A great supplement to your therapy sessions and fun way to teach sounds at the carryover level as well as for auditory bombardment!!
This year,  I burned a copy of the CD and gave it to each child as a holiday gift –and they LOVED it!  I like starting my sessions with a warm up song from the CD to gear them up for the sound we will focus on during the lesson.    It's always a big hit!
Check out the review below and consider making this a part of your therapy repertoire!
Singing Sounds: Songs for Learning Early Speech Sounds

Learning language is one of the most important and complicated tasks that
children need to accomplish. These albums are a most delightful way for children
to learn the sounds and rules of language. Developed by Beverly Mays, parent of
a child with special needs, Speech/Language Pathologist Ellen L. Jones, M.Sc,
CCC-SLP, and award-winning children's singer-songwriter Cathy Bollinger, these
superb productions build language facility.
By breaking words into sounds and syllables, these unique songs help children
learn the correct letter sounds that are so important for speech and reading.
Carefully-chosen lyrics emphasize the production of 10 key sounds that are the
most difficult for children to master — /s/, /r/, /l/, /b/, /p/, /g/, /k/, //d/,
/t/, /f/. Each therapeutically-based song segments words into sounds and
syllables and helps children acquire and correct specific sounds. These fun
sing-along phonological awareness songs help children distinguish and manipulate
phonemes. Lyrics are included.
Bobby Baker's Band • Gosh by Golly, I Giggled Again • Fee Fi FoFum • Pots and Pans • Don't YouDare • Tiny Tim •
Leo the Lazy Lion • I Want to Sit • I Have a Little Cat • Stuart the Snake • Rhythm & Rhyme • Rain Rain Rolling Down
*********************************************************************************************************************
Here's one of my favorite "kitchen songs"  from the wonderful Music Together music program/ CD collection called "All Around the Kitchen".
Listen with your children for all the foods named in the song and see if they can remember them all (potatoes, pancakes, jelly, peanuts, peanut butter)
Pretend you are roosters and flap your wings as you listen to the words
Demonstrate the concept "around" used in the song by walking and dancing "around" your kitchen.
Listen for the action words: jumping, dancing and cooking and practice doing all three
This song contains lots of good words to practice the sounds /p/, /k/ and /d/    
Hope you enjoy singing it as much as we have!!  " Cocka-doodle-doodle do!!"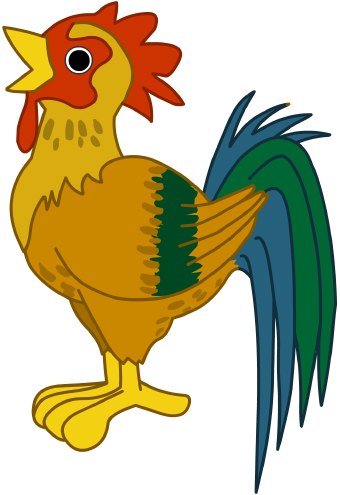 ******************************************************************************************
Have you tried my recipe for Homemade Chicken Soup????  Check out the tune that brings me back to my 1st grade teacher and the song she sang along with Maurice Sendak's book Chicken Soup with Rice!  Practice singing it with your kiddos while you make this recipe together and practice your /s/ and /ch/!!!
***************************************************************************
We made "Cookies for Santa" over the holidays—but you can make these healthy and delicious goodies anytime—while you sing "Who Stole the Cookies from the Cookie Jar!" to work on good /k/ productions and listening skills!
****************************************************************************
Music and Children with Autism
'My child knew music before he knew words.'
Kim, mother of an 8 year-old boy with autism and profound hearing loss.
When autism was first observed and defined by Leo Kanner in 1943, he noted a particular precocious musical orientation in the young boys he studied. At the age of one year, one boy "could hum and sing many tunes accurately" (Kanner, 1943, p.1). From a review of the literature regarding music and children with autism, Thaut concluded that:
"Many autistic children perform unusually well in musical areas in comparison with most other areas of their behavior, as well as in comparison with many normal children.
Many autistic children respond more frequently and appropriately to music than to other auditory stimuli.
Little is known about the reasons for the musical responsiveness of autistic children. However, the most promising explanation may lie in the knowledge of brain dysfunction and perceptual processes of autistic children" (1990, p. 171).
As these conclusions suggest, music is an effective therapeutic tool to use in treatment of the child with ASD.
(Christine Barton–Music Therapy and the Emergence of Spoken Language in Children with Autism)
*****************************************************************************************
Oliver Sacks, the author of Awakening states:
"(Music) is as powerful as any medicine," Sacks said. "It has a unique way of accessing the brain and the nervous system.
"One finds, in all sorts of neurological disorders, (that) music is crucial," he said. "You have people who have Parkinson's(disease) who can't talk but can sing, can't walk but can dance. People with Alzheimer's can sometimes start to remember themselves and be themselves with familiar tunes."