I love to travel!  I wish I did more of it—but sometimes other priorities win out!  My bucket list includes plans to see a few destinations that I haven't yet visited in our own beautiful country, as well as several European and Latin American hot spots!   Traveling is a great experience for young children and teenagers.  My students often travel with their families during holiday breaks and in the summer.  I love when they share their stories and pictures and it inspired me to create a product that was travel-themed.  Based on my student's interest in seeing the world, I think it will be a big hit in the therapy room!  So today I am introducing Language Advisor: A Trip Through the Emerald Isle!  Check out what's included and enter the giveaway  below!  You'll have a chance to win your very own copy of this versatile product that covers so many language goals.  And it's a great way to address the St. Patty's Day theme with your older kiddos without being too juvenile or babyish!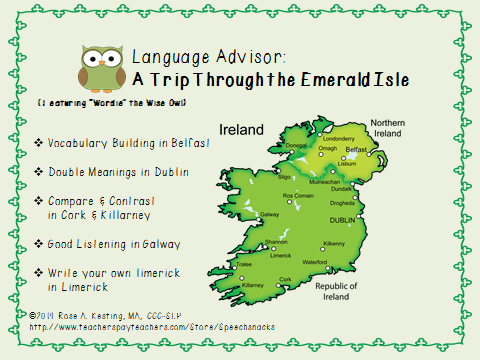 You've heard of Trip Advisor® , a tool that helps you plan your perfect trip. Well now there's Language Advisor—a tool to help you practice better language while you navigate through various towns and cities in far off places!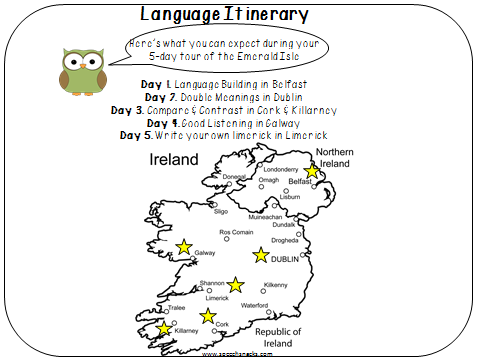 What you'll find in this packet:
Vocabulary Building in Belfast: an informative passage about Belfast, "Rate your Language Experience"—word rating scale for various words highlighted within the passage. Plus one blank rating scale, 18 game cards targeting the highlighted words in the passage with multiple choice questions related to the vocabulary.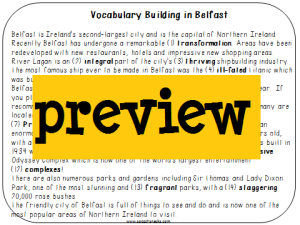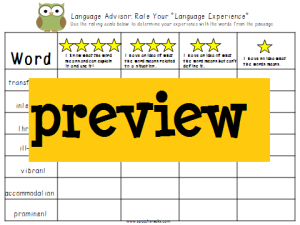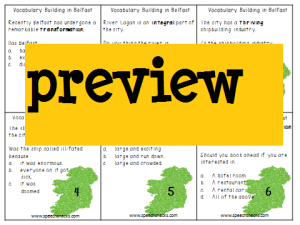 Double Meanings in Dublin : an informative passage about Dublin featuring double meanings found within the passage, 24 total matching game cards—12 target words and 12 cards for determining which meaning best applies to the passage.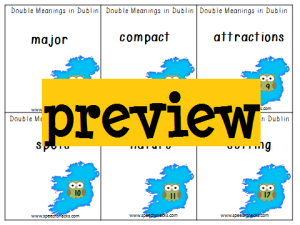 Good Listening in Galway: a detailed passage about Galway that includes 12 comprehension questions that are both direct and inferential in nature. Some questions are multiple choice and others are open-ended.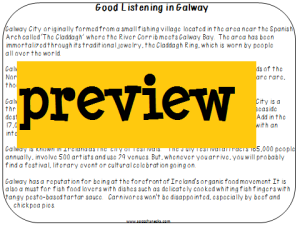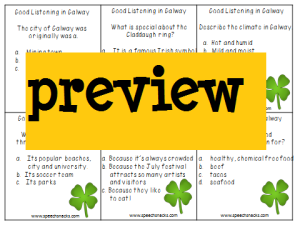 Compare & Contrast in Cork & Killarney: a passage that presents two locations and includes a Venn diagram for comparing them and a writing page for filling in sentences about each city.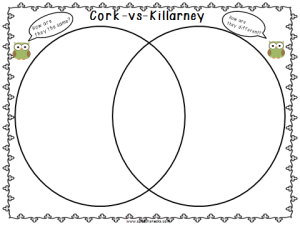 Write your own limerick in Limerick: A checklist of items that are needed to create a limerick poem, sample limericks and line by line cues to help you create your poem , a final copy blank poem writing sheet .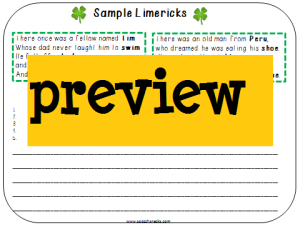 Make your own Fact filled Guide of the Emerald Isle: A 6 page booklet plus cover page and directions page to fill in with facts learned about the various locations addressed throughout the packet. This is a great culminating activity for targeting comprehension of newly learned information .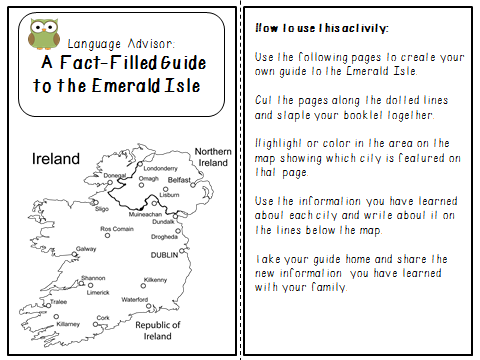 As with so many of my products, I've included a Speech Snacks recipe card for Gaelic-Garlic Shamrock bread.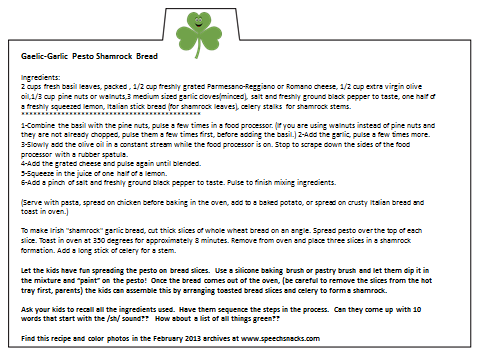 So here's the giveaway!  Enter before Sunday, March 9th at midnight and you will have some great new materials to use in your therapy sessions next week!  May the Luck of the Irish be with you!!