Ho Ho Ho! Let the shopping begin!   Jenna at Speech Room News had the great idea to throw a linky party BEFORE the big TpT Cyber Monday/Tuesday sale.  This way, you'll get a chance to see what other SLP's have been putting on their wish lists and adding to their carts.  So make your list, check it twice, and take a look at some of the wonderful creations that you can take advantage of this upcoming Monday and Tuesday!  Here are some of the goodies in my cart.  Oh, and I'm also sharing some of the things that I have created in my own TpT store that you may be interested in.   Have fun shopping!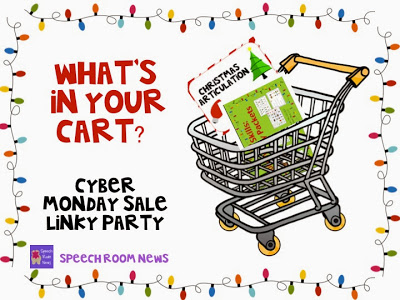 My caseload of middle and high school students are going to have a great time when we use some of these resources in our therapy sessions during the next few weeks:
1–This Social Pragmatic Pack from The Dabbling Speechie  is seasonally themed and so appropriate for several of my students–It contains real-life photos, perspective taking scenarios and a very challenging area for some of my kiddos—using appropriate tone when speaking.   I can't wait to check it out!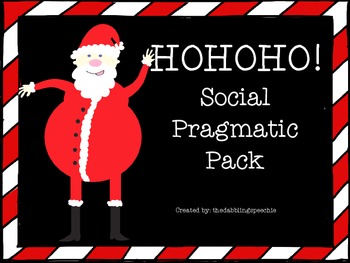 2–There's lots of areas addressed in this very comprehensive  packet from GoldCountrySLP . It's common core aligned,  it's holiday themed, and best of all it's designed for older students!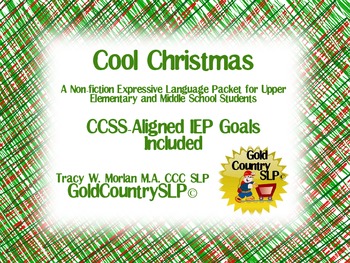 3–An item from Natalie Snyders that addresses multiple meanings through several activities— It includes multiple choice and fill in worksheets as well as bingo games.  She also has a Set 1 available, so I will have to check that out as well.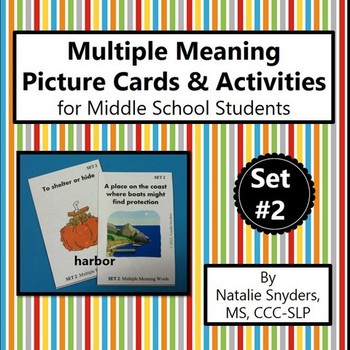 4–Finally, another  great looking item for addressing social/pragmatic skills from The Dabbling Speechie—-it's not seasonal, so I can use it any time of year.  I like the mini-lessons that target different social-scenarios/strategies, without taking up my entire session, allowing time to move on to address other language goals.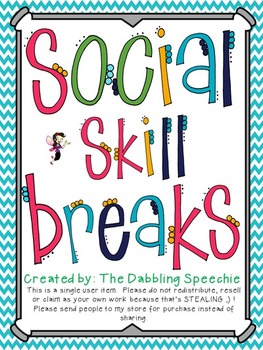 And from my own store…….a few seasonal items for the older students on your caseload:
I don't see a whole lot of executive function activities out there, especially those geared toward older students, so I created something that I think fits the bill and is also holiday-themed: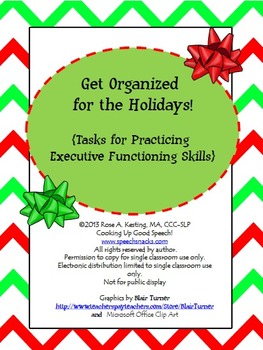 I just completed a post on this product, so check it out—-(I've also included a FREEBIE sample of the product in my TpT preview as my holiday gift to all of you!!)
I have recently updated TWO of my winter products—they are also geared toward addressing language areas with your older students.  Your older kiddos will be happy to play these fun language-based games and you won't be disappointed either!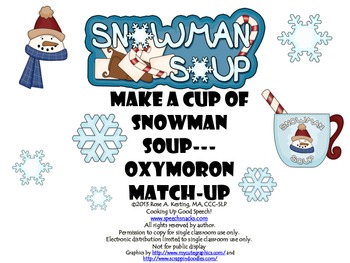 Make a Cup of Snowman Soup is ideal for teaching your older students some expressions (oxymorons) that will to add creativity and great visual imagery to their verbal and written expression !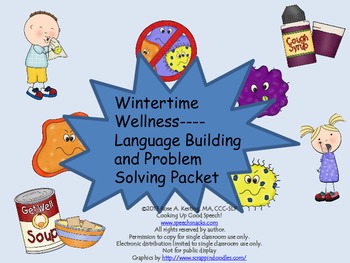 Winter Time Wellness—–Just in time for the cold weather and cold and flu season!!   This product addresses problem solving scenarios faced when you're sick,  health-themed vocabulary and idioms related to health.   The included game contains a few friendly tips to remember during this challenging time of year!
I have a few new holiday themed items in the works, so please remember to follow my store so you will be alerted when they are ready for purchase!!! 
So what's on your wishlist??? I can't wait to see what everyone will be stocking up on this holiday season!  Check out the linky party to find out!!