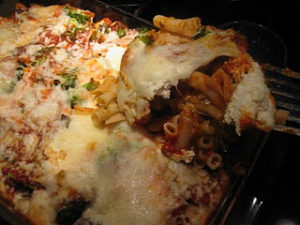 If you're looking for a hearty Italian meal that's nutritious and simple to make, look no further!  I call this recipe "Almost Lasagna" because while it includes many of the ingredients found in a traditional lasagna, it does not require several layers of noodles, meat and cheese that could make it a bit more time consuming and fussy.  Instead, you will layer and spread each ingredient just once. And I've "tweaked" it a bit to make it healthy and gluten free.  It's hard to leave the cheese out of this one, so if you need a dairy-free option, you could use soy cheese, but remember that soy products are not casein free so it will not meet the standards for a GFCF diet.    Once you've done all the prep work, get your kids to assemble it…it's fun and easy for them to do, as you will see in the photos below!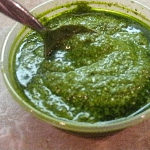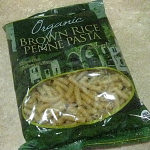 I am using rice pasta since it is gluten free, however you can also substitute whole wheat pasta. Be sure to cook it al dente since it will be baked in the oven afterwards—this will prevent mushy lasagna.
Kid-friendly steps for preparing "Almost Lasagna:"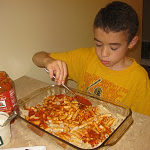 Step 1. Spread penne pasta on bottom of a glass baking dish. 
Step 2 . Using a big spoon, spread sauce over top of pasta.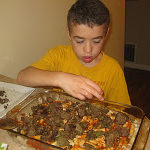 Step 3: Have your kids "layer" the beef or turkey on top of the penne. Have them practice the word "layer" or phrase "layer the meat" to work on the initial /l/.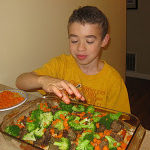 Step 4:  Add a variety of veggies over meat.  Steamed broccoli, shredded carrots, red peppers, mushrooms…..choose veggies that your kiddos will enjoy.  Encourage them to try veggies of different colors!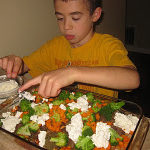 Step 5: Scoop out dollops of ricotta cheese over the veggie layer.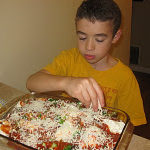 Step 6:  Sprinkle on a layer of mozzarella. Can you name other types of cheeses with your kiddo?  Ask them what cheese is made from? Which food group it belongs to. Name other white foods!  Lots of language building opportunities!!!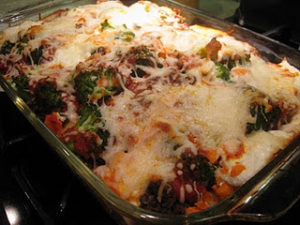 Bake the "Almost Lasagna" at 350 degrees for about 20-25 minutes, or until cheese on top is just slightly golden brown. Cut into squares with a spatula. Enjoy with a fresh garden salad. Your kids will be proud of their culinary accomplishment and you will be proud to have turned it into a teachable moment filled with opportunities to practice their speech sound! See more suggestions for speech and language practice below. 
More "Speech Snacks":
The /l/ sound is typically mastered between ages 5-7 by 90% of children.  One of the most common substitutions that children make is a /w/ for /l/ sound…as in "weap" for "leap".  This sound requires good lingual (tongue) strength and placement  for proper production.  I will tell my students, "to make this sound, you must place your tongue behind your front teeth, on the bumpy part of your mouth—hold your tongue up and turn on your voice!"
They can try this fun exercise with cheerios (I prefer Cheerios to Fruit Loops since they are much lower in sugar).  If your child has a wheat allergy, try using Lifesavers (check packaging for other allergy information).  Have your child place the cheerio on the tip of his tongue and then lift it up to his palate, behind his teeth, and hold it there for 5-10 seconds.  He can then chew it up and try it again with another one.  Give your child a cup of cheerios and have him practice this while watching a favorite tv show with you—they will never know they are working on their /l/ sound.
Practice the /l/ words and phrases in the "Almost Lasagna" recipe.
Print and cut out the pictures that go with this recipe to work on sequencing the steps and direction following skills after they have helped make the recipe. Arrange the pictures in the wrong order and see if they can put them back in the correct order.
Let them taste the different ingredients as they assemble the dish.  Talk about the tastes and textures of the vegetables, cheeses and sauces.
Compare ricotta cheese vs. mozzarella cheese—how are they alike and different?
Ask them why they think this recipe is called ALMOST LASAGNA.  Ask them what the word "almost" means?  Use the word "almost" in sentences and have them repeat the sentences using a good medial position /l/ sound.
This recipe is full of vibrant colors (we used red, green, orange foods).  Talk about other things that are those colors to work on vocabulary building through categorization.
STORY TIME FOR /l/:
Here are some books to read aloud with the /l/ sound.  Have your child practice the /l/ words in the stories with you!
Is your Mama a LLama?  by Deborah Guarino
Lyle, Lyle Crocodile by Bernard Waber
There's an Alligator Under My Bed by Mercer Mayer
Leo the Late Bloomer by Robert Kraus