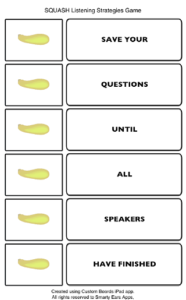 Late summer and early fall are squash season.  You'll find them thriving in gardens and plentiful in supermarkets.  Varieties including butternut, acorn, spaghetti and yellow squash are curious looking and often appear intimidating to prepare, however they are all actually quite simple to cook and well worth the effort!  This week, I took the beautiful orange-yellow butternut squash that was growing in my mother's garden and turned it into a thick, rich soup.  Although I am sad that summer will soon be a memory,  the squash soup was a pleasant reminder of late summer days and crisp fall evenings that are just around the corner.
As the school year begins, many of us who work with children know the importance of teaching good listening skills.  Without utilizing strategies for being a better listener in the classroom, vital information will be forgotten.  I have created a game for teaching listening strategies—inspired by squash soup!!  I call them SQUASH Listening Strategies and have provided acronyms that will assist  your students in remembering important key phrases that will help them be better listeners.  Acronyms are very successful ways of helping us remember key phrases and important facts.  Check out my SQUASH strategies and cut out the game cards included here.    While working on these strategies you can also educate your kiddos about several varieties of squash.  Bring in a few real squash to compare and contrast the differences while letting the kids see and feel them.  Can you think of your own acronym for SQUASH that will help improve good listening skills??
Game Rules:   Each student gets a SQUASH strategies sheet.  Cut apart all game cards and place in a pile or in a basket.  Take turns drawing cards.  If the card matches the letter and type of squash on your game sheet, cover the space.  If it doesn't match, put it back in the pile.  Go again or lose a turn if you draw that card.  The first person to cover their game sheet first is the winner.  Practice repeating the listening strategies with your students.  Here are the SQUASH acronyms and what they stand for. Explain the meanings of the strategies as part of your lesson on good listening and review them often in your session!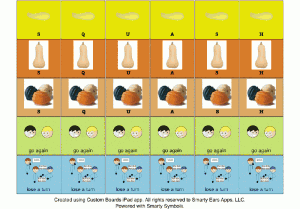 SAVE YOUR QUESTIONS UNTIL ALL SPEAKERS HAVE FINISHED:  Explain the importance of listening to the entire message before interjecting comments or questions.  It is important to take in all the details of a speakers message to gain full understanding before asking questions or responding.
SPEND TIME QUIETLY LISTENING UNTIL THE DIRECTIONS ARE FINISHED, START TO REPEAT HOW MUCH YOU HEARD :  Reauditorize in your head or repeating directions quietly to yourself or aloud is an effective way to process and remember information.  It is  important to patiently listening before verbalizing the message.
SMART STUDENTS QUICKLY LEARN THAT USING YOUR 5 SENSES AND CONCENTRATING ON A SITUATION  WILL HELP YOU LISTEN FOR IMPORTANT INFORMATION :  When you listen with your five senses you take in information in many ways—you listen with your eyes (look at the speaker and observe his/her cues and body language) with your ears (to take in auditory input) with your whole body (by writing notes, touching any tools or instruments that a speaker may be explaining how to use) If you use your senses of touch and sight along with your sense of hearing, you will remember information longer!   
 Butternut Squash Soup 
Ingredients:
1 butternut squash, peeled and cubed
1 onion
2 tablespoons unsalted butter
5 cups chicken stock
salt and pepper to taste
nutmeg
brown sugar
1/2 cup milk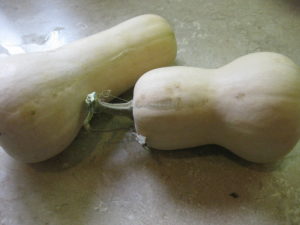 Peel the tough outer skin of the squash–I use a carrot/potato peeler, scoop out the inner seeds and cube the squash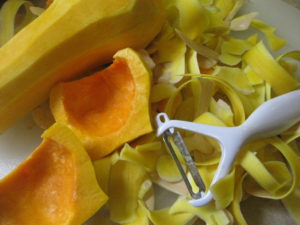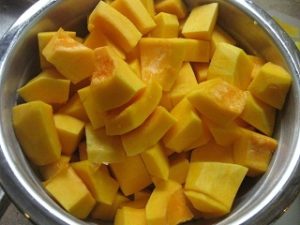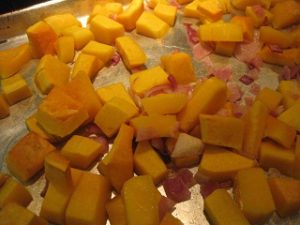 Place the cubed squash on a large cookie sheet and roast in the oven at 400 degrees for approx 20 min.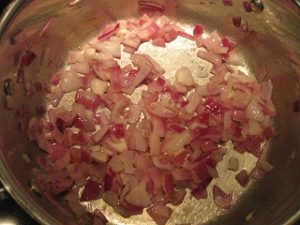 In a large pot, melt the butter.  Add the onion and  saute until translucent, about 8 minutes.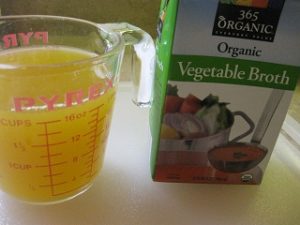 Add 5 cups of chicken or vegetable broth to the pot with onions and bring to a simmer.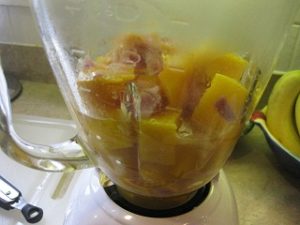 Place roasted squash into a blender in small batches.  Add some of the broth from the soup pot.  Blend until smooth.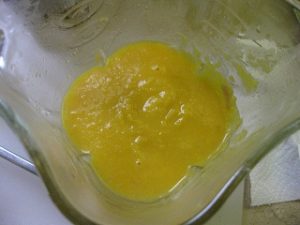 Add 1/2 cup milk and and 4 tablespoons of brown sugar to the mixture you are blending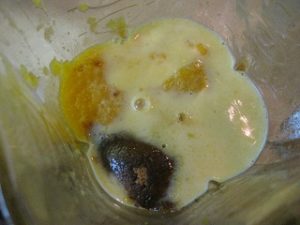 Pour all blended ingredients back into pot.  Add a sprinkle of nutmeg salt and pepper to taste.  Let simmer for 20 minutes on low heat.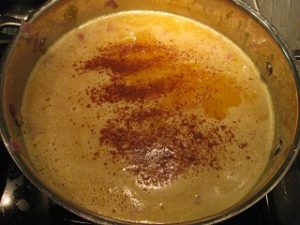 Enjoy a warm bowl of squash soup with some crusty bread.