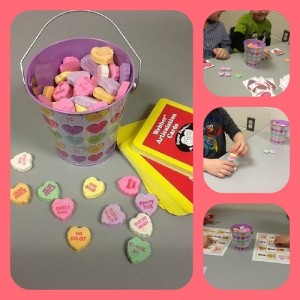 Valentine's Day is almost here and our therapy sessions are filled with many great ideas shared on therapist's blogs and Teachers Pay Teachers stores.  Today I combined fun and functional by using conversation heart candies to reinforce our target sounds in therapy.  Here are just a few simple ways you can incorporate this sweet treat into your lessons.  (although they candies are peanut-free, I didn't let the kids eat the ones we used to play our games since the germ bugs are in abundance!  Instead I gave them a Valentine pencil, activity book and stickers to take home and enjoy.)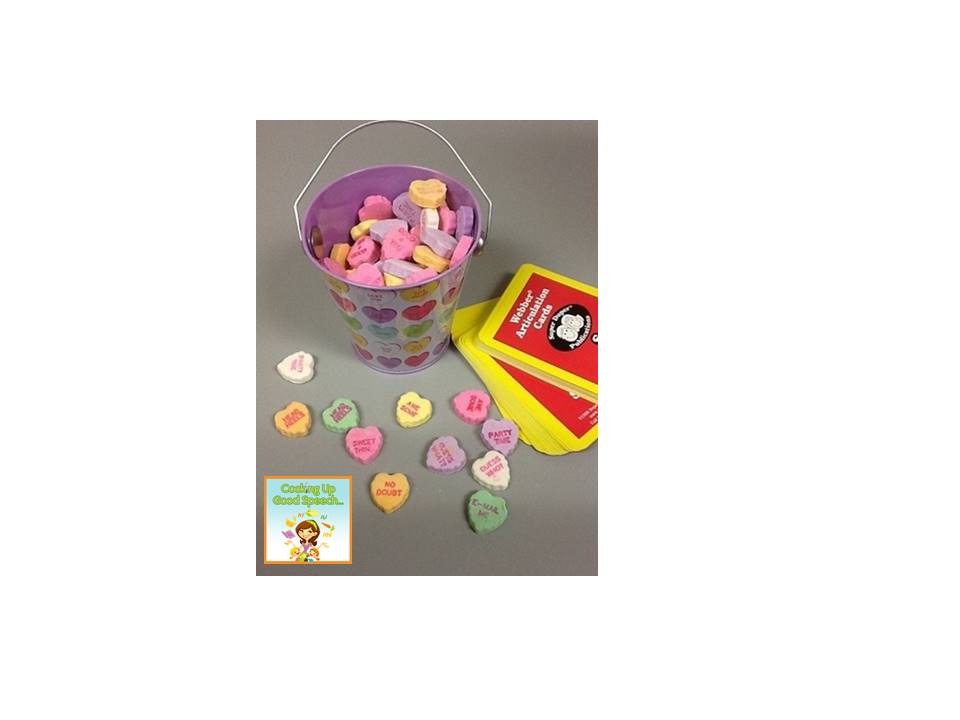 We played a game I call "Don't steal my heart!"  All candies are placed into a container in the center of the table.   We worked on our articulation goals, but any other language goals could also be addressed with is activity. The kids (and therapist too) took turns reaching in and taking a candy heart—-be sure to keep your eyes closed and not look at which heart you are picking!
As play continues, if you have two of the same color, you have a match—the most matches wins…..the fun part comes into play when someone else picks the color you need.  When it's your turn, instead of picking from the container, you can steal the other persons heart.  Say, "I'm stealing your heart!"  This is a great carrier phrase to use especially if working on /s/ blends  or /r/.   This game kept my kiddos entertained and motivated for quite some time!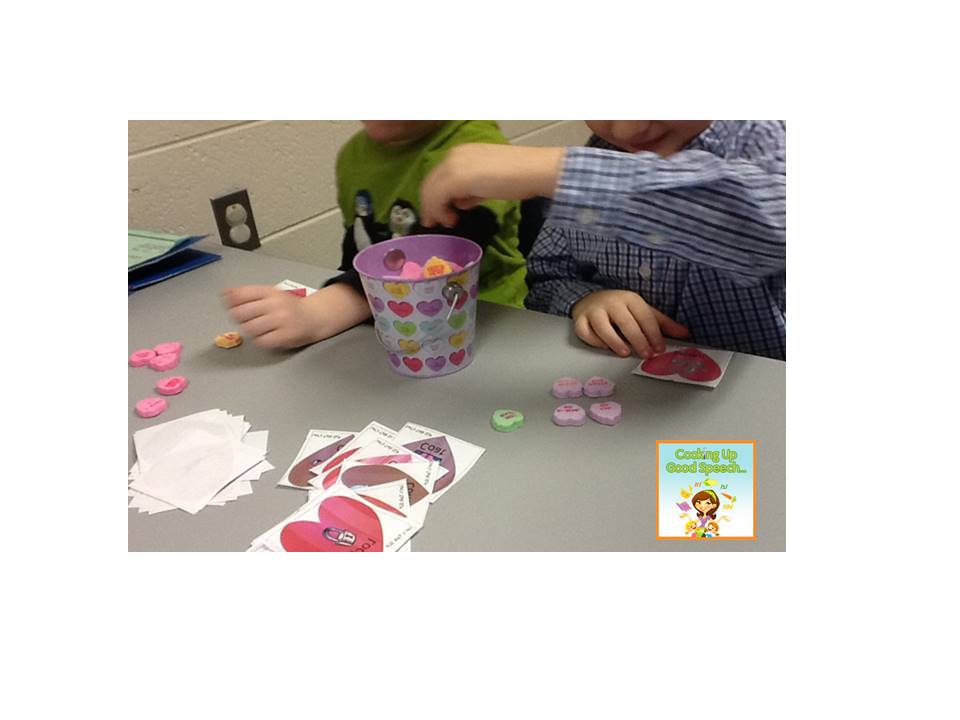 I also used the candy hearts to cover up spaces on an open-ended Valentine game board I created—find this activity in my TpT store.   Students took turns describing one of the pictures (they needed to say three things about their picture)  If the other student guessed the Valentine character, they covered it with the candy heart.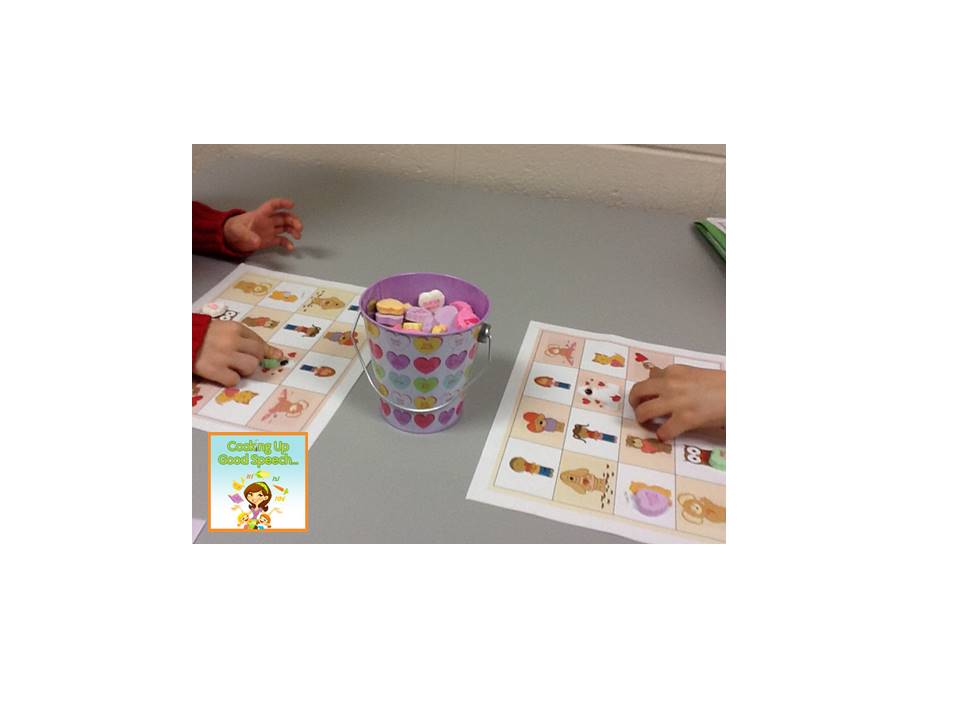 We stacked the candies to see how high we could build a tower of hearts before it fell.  We counted how many we could stack then practiced our target sound, word, phrase or sentence that many times.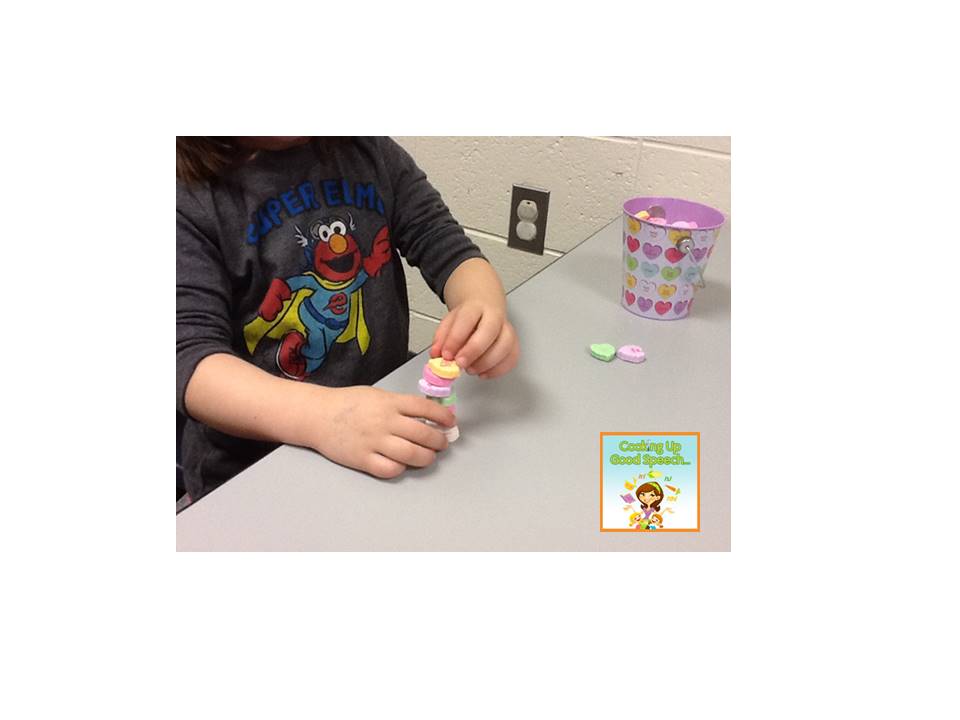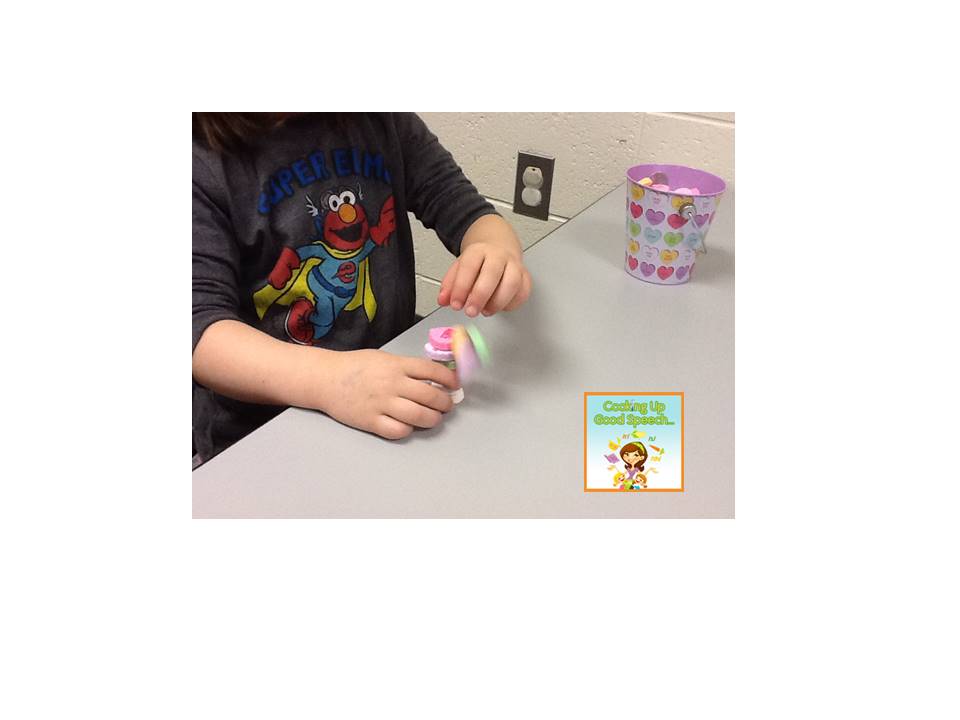 We also practiced saying the cute and silly expressions on the hearts.  With your older kids, have them identify the expressions that contain their sounds in the initial, medial and final positions and sort them into separate piles and then practice the phrases.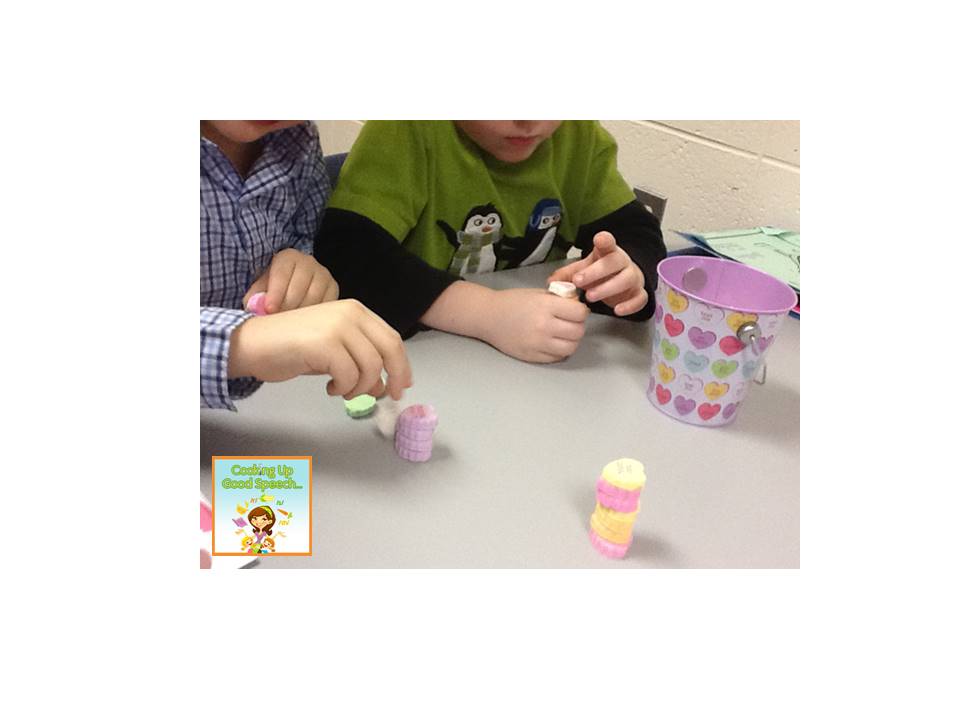 Finally, we talked about what the expression "to steal someone's heart" means….I told my kiddos that they have all stolen my heart!!
I'm sure there are a few other ways to use these sweet treats in your therapy room—let me know if you have any other ideas!  And if you are looking for MORE ways to address speech and language goals with a Valentine theme, check out my line up of Valentine products in my store.      Happy Valentine's Week!