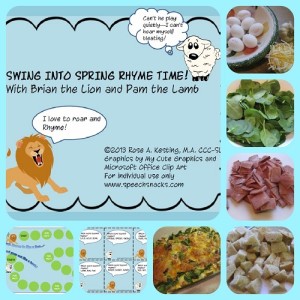 March is quickly roaring in….and bringing along with it, several holidays, including Dr. Seuss' Birthday, celebrated on March 2nd, St. Patrick's Day on March 17th and this year, Easter, which falls on the last day of the month, March 31st.  With so many fun and delicious holidays, I was inspired to kick things off with a tribute to the great Dr. Seuss.  Today I am sharing my recipe for GREEN EGGS AND HAM BREAKFAST CASSEROLE—I have made it a million times, for  a million different reasons–and every time, it gets rave reviews!  I hope you enjoy it as much as I do!  And to keep things super-healthy for you and your family, you won't find any green food coloring or anything artificial–I promise it won't disappoint!  And in keeping with the theme,  I've created a rhyme inspired activity that is available in my TpT store.  Check out Swing into Spring Rhyme Time with Brian the Lion and Pam the Lamb! 

Help Brian and Pam welcome in March with an activity that will help improve rhyming skills, phonological awareness and listening skills. Many of the words are "March" and "Spring" themed.
12 Brian the Lion and Pam the Lamb rhyming task cards (i.e. Name 3 words that rhyme with Spring)
12 Brian the Lion and Pam the Lamb rhyming/clue cards (i.e., You'll find this in a Bird's nest, I rhyme with LEG)
12 Brian the Lion and Pam the Lamb auditory memory/rhyming task—pick out the word that does not rhyme—level 1  &level 2
12 Brian the Lion and Pam the Lamb direction cards to be used with board game.
12 Brian the Lion and Pam the Lamb Fun Facts (use these cards with the board game included—cards contain interesting fun facts about lions and lambs.)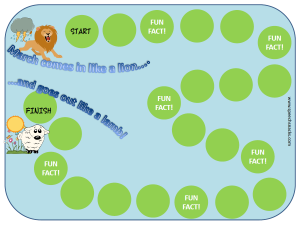 March Comes in Like a lion and Goes Out Like a Lamb game board
You can use cards separately or play game using game board provided. Cut, laminate and shuffle all cards well. Keep FUN FACTS cards separate and read one if a player lands on that space. Use a playing die and game markers to move around the board. The first to reach the end is the winner.
Descriptive word list–Which words describe Brian the Lion? Which describePam the Lamb? DRAW A LINE FROM THE WORD TO THE ANIMAL IT DESCRIBES. COME UP WITH ONE WORD THAT RHYMES WITH EACH AND WRITE IT ON THE LINE
BONUS:
Also included: "I Have, Who Has" rhyming game (used separately from Brian the Lion and Pam the Lamb game board and cards)
***********************************************************
GREEN EGGS AND HAM  BREAKFAST CASSEROLE
Ingredients:
5 cups cubed sourdough or white bread ( I buy a loaf of stick bread and cut it into one inch cubes)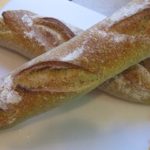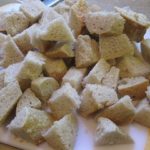 1/2 lb loose breakfast sausage, cooked—your can substitute turkey sausage for pork sausage OR for this recipe I have used sliced turkey ham that I cut into bite-sized pieces.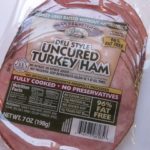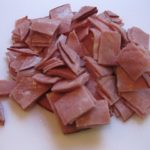 1 cup spinach leaves (washed and dried)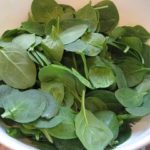 8 eggs
 LET YOUR KIDS HELP WASH/DRY SPINACH, MEASURE AND POUR MILK AND CRACK EGGS—IF YOU DARE!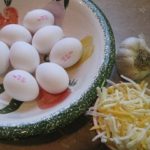 2 cups milk
2 cloves garlic, finely minced
1/2 teaspoon salt
1/2 teaspoon black pepper
1/4 teaspoon dried sage
1 cup grated cheddar cheese
Preheat oven to 350 F.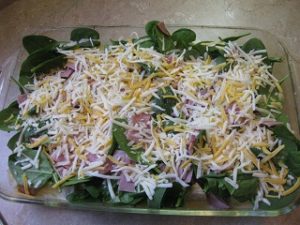 Layer bread, sausage and spinach in a large glass baking dish (preferably 15x10x2).  AN EASY TASK FOR KIDS TO HELP WITH!
In a medium bowl whisk together eggs, milk, garlic, salt, pepper and sage. Pour over contents in baking dish.  Sprinkle with cheese, cover and chill for at least 2 hours or preferably overnight.   WHISKING, POURING AND SPRINKLING CAN ALL BE DONE BY KIDS!
Uncover dish and bake until cooked through and golden brown—45-50 minutes.  Set aside to let rest for 10 minutes then serve. Serves 6-8.
ASK YOUR KIDDOS TO RECALL THE INGREDIENTS USED, SEQUENCE THE STEPS IN BUILDING THE CASSEROLE, NAME MORE GREEN LEAFY VEGETABLES,  NAME OTHER WAYS YOU CAN PREPARE EGGS OR THINGS THAT ARE MADE WITH EGGS.