TeachersPayTeachers is holding a  huge site wide sale on February 27 and 28!  You can receive up to 28% off the items you purchase which translates into huge savings for you and lots of new and exciting products for your speech room!!  So if you're in the market for some new activities to spruce up your spring therapy sessions, then you're going to want to check out the linky party hosted by Jenna at Speech Room News!  SLP's with TpT stores are sharing some of the goodies in their shopping carts for the big sale!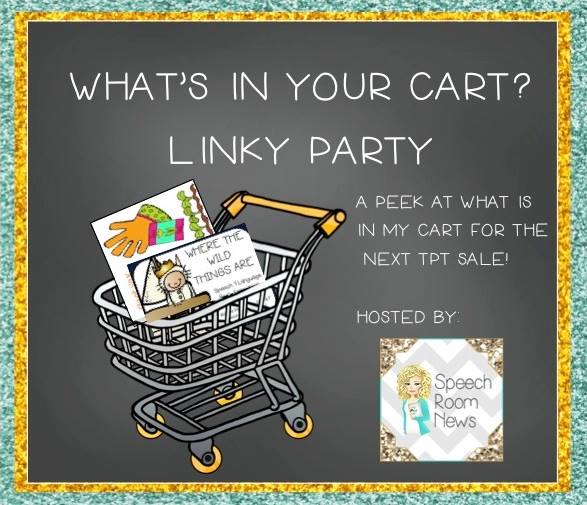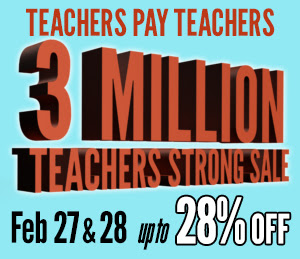 Here's what's in my cart—plus I'm sharing a few gems from my own store that you may be interested in!
First, from my store, I'm sharing these spring-themed products, created especially for your older students.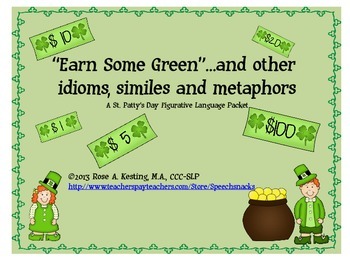 Help your students identify and define figurative language concepts with this fun St. Patty's themed packet.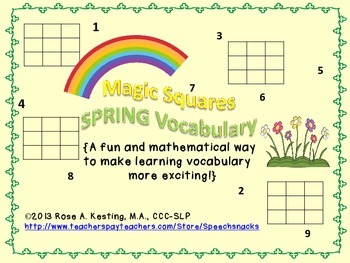 Looking for a fun way to practice vocabulary that will also work the mathematical side of your brain? Give MAGIC SQUARES a try!!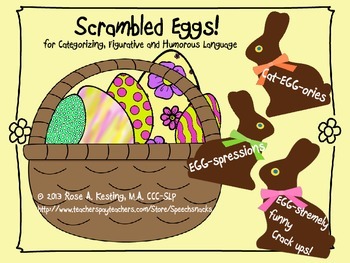 I loved all the beautiful patterns on these eggs and thought they would be perfect for creating a language activity that would be sure to keep your students engaged!  Cat-EGG-ories,
EGG-spressions and EGG-stremely funny crack up's—-a variety of language activities for everyone!

And now, here are some amazing products that I plan on purchasing from some amazing SLP's……

I am a big fan of Miss Speechie's products, especially the ones created for older students.  This activity addresses listening/reading strategies and vocabulary with a fun dice game.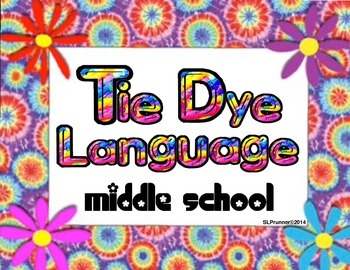 I can't wait to purchase this "groovy" looking activity from SLPrunner!  Tie Dye Language addresses multiple meaning words, inferencing, similes, metaphors, idioms, emotions/perspective taking.  My middle and high school kiddos are going to have so much fun with this!


I am so excited about this incredible activity from Jenna Rayburn!  SpeechTube features six lessons using YouTube videos to address a wide variety of speech and language goals including : Comprehension/Conversation probes, Vocab Matching, Vocab sentence generation, Articulation word recording, Articulation word sentences, Parts of speech search, Story Grammar Graphic Organizer, Write a Review, Summary, Start a conversation, Describe and Draw the Character.

I LOVE these music themed worksheets from SpeechyMusings!   My older students are so into their  music and will definitely give me their full attention for this activity!  There are so many ways to use it for addressing language goals!

Natalie Snyders has a great product for building vocabulary. I have purchased other vocabulary building  products from her and find them all very useful with so many older student on my caseload.  This product is designed to strengthen a student's testing vocabulary throughout an entire school year, with one word used per week (with a total of 40 words). The forty words selected for this product are aligned to the Common Core State Standards, and are ones that are often found in directions and standardized tests.
These are just some of the great items I plan on purchasing. Check out some of the other great activities SLP's are blogging about by visiting the linky party . Have fun shopping!