I'm so glad it's finally spring and April is here!! After utilizing my snow-themed speech and language materials all winter long, I am looking forward to spring-themed ideas to liven up the last few months of the school year.  This simple food activity and April Fool's cause/effect product in my TpT store is definitely going to add some excitement to your therapy sessions!   And my older kids love anything humorous and silly–especially the boys–so I know this will be a hit with them!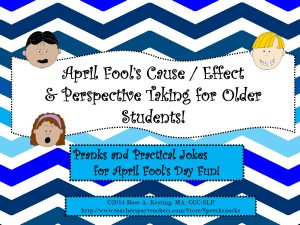 If you have access to a kitchen at school or use food activities with your life-skills students, you're going to want to check out my April Fool's Cookies.  So easy to make (especially if you buy the instant potatoes) and so much fun to watch the reactions of those you serve them to!    Plus it's a pretty healthy snack—potatoes and black beans–how can you go wrong!  Unless you were anticipating chewy chocolate chip cookies ,that is!
April Fool's Day Chocolate Chip Cookies! (Mashed Potatoes and Black Beans)
Whip up your favorite recipe for mashed potatoes. Instant mashed potatoes work great too—especially if you are making these with students at school. All you need is a hot plate, water, butter and the potato flakes for a quick and easy option!!  The directions on a box of instant potatoes are a great way to address sequencing/comprehension skills. (Omit black pepper or any other spices that will add color. )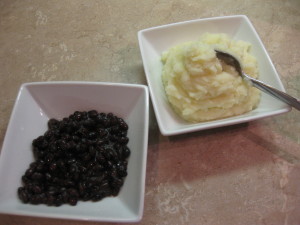 (Optional): Mix in a few drops of yellow food coloring to make them appear more realistic.
Stir in a can of drained and rinsed black beans.
Place spoonfuls on a cookie sheet and bake at 350 degrees for approximately 20 minutes until golden brown in color.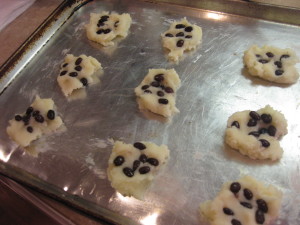 Serve warm on a plate! Your "cookies" will look REAL when done!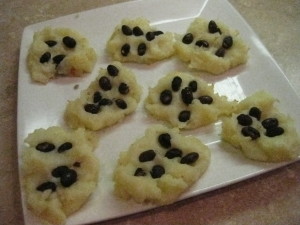 And don't forget to whip up a batch of real chocolate chip cookies to make up for the April Fool's trick!!
Language building ideas:
Did you fool anyone??

Did they think they were taking a bite of a warm and chewy cookie?

Did they guess what it really was before, during or after you presented them with the April Fool's treat?

Describe their emotions/reaction/response.

Identify the cause and effect of this experience.
Cause=serving April Fool's cookies to others.
Effect= surprise, shock, disappointment from those believing they were being served chocolate chip cookies)
And as a follow up or substitute for the Cookie baking activity,  try out my April Fool's Cause/Effect and Perspective Taking for Older Students.

Your students will love these fun April Fool's practical joke scenarios found in my TpT store. (Tell them they are meant for the classroom only!)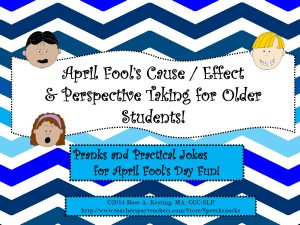 Cut out and laminate the 12 scenario cards and emotions cards pages.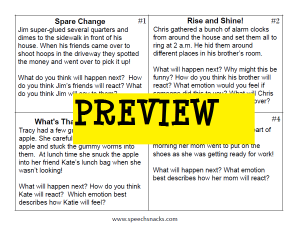 Read through each of the 12 April Fool's practical joke scenario cards (the cause). Decide what will happen next (the effect). Determine how the individuals in the situations might feel as a result of the effect (perspective taking).
Discuss what the practical joker might do next. Use the emotions cards to identify which of the feelings the person being fooled might be experiencing. You might use more than one of the emotions depending on your opinion of how someone would react to the situations.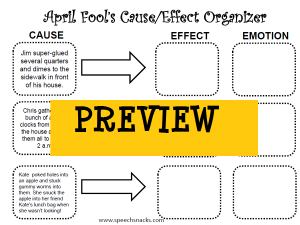 Use the April Fool's Cause/Effect Graphic Organizers to fill in the effects in writing as well as label the emotion that would coincide with each scenario.
Enjoy the included April Fool's recipe card for "Chocolate Chip cookies!"