Happy Mother's Day to all the moms, grandmothers, aunts and the special, kind and giving women who care for others !  We certainly don't need a special day or reason to say thank you to these great women, but it is nice to take some time out of our busy lives to acknowledge them for all they do!
Although Mother's Day will have come and gone by Monday morning, I created this  FREE Mother's Day activity page that you can use as a follow up activity after Mother's Day or print it out and save it for next year! I used the awesome web site  http://www.tagxedo.com/   to make this fun word cloud which contains words that reflect the many "hats" that mom's wear.  Have your student's make connections and draw inferences about how and why these words are related to a mom.   Use the other discussion questions to address articulation, fluency, conversation skills, sentence building and other language targets.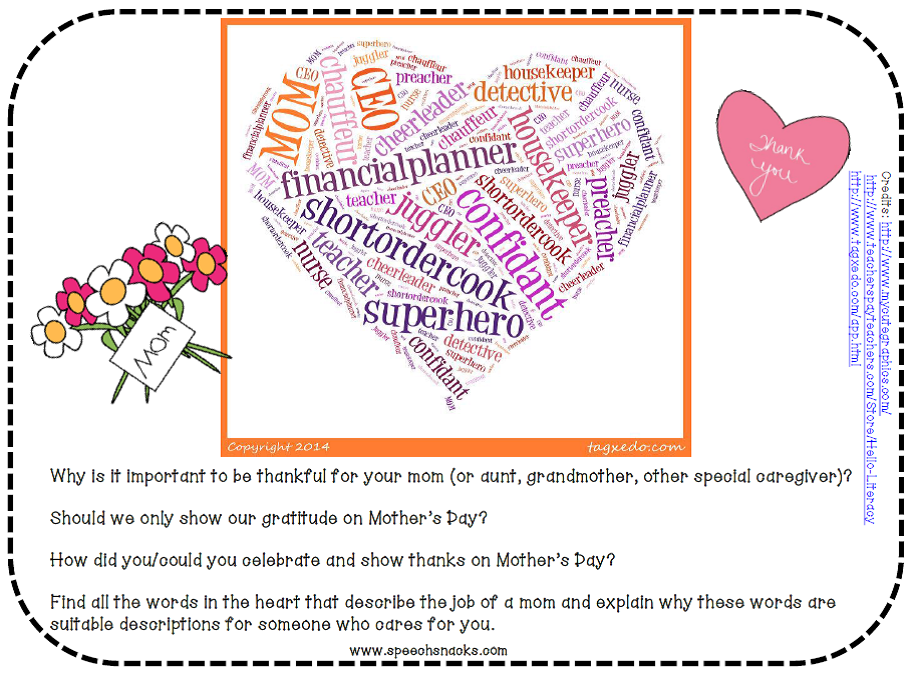 My son's 5th grade class had secretly been practicing this song for weeks with the help of their teachers.  On Friday, the teacher's email the parents a video of the class paying tribute to their mom's with this rendition of "I Want A Mom that Will Last Forever," originally written and performed by Cyndi Lauper!   I can't show you their beautiful faces due to privacy policies, however, rest assure, I balled my eyes out!!   Below I am sharing the original version of the song accompanied by a Disney video.  Get your tissues ready!

The most amazing gift in the world to me is my child and the most amazing job in the world to me (besides being an SLP) is being a mother!   I think this picture of me and my son (as a newborn) sums it up best.  I walk past it every day and never get tired of looking at it!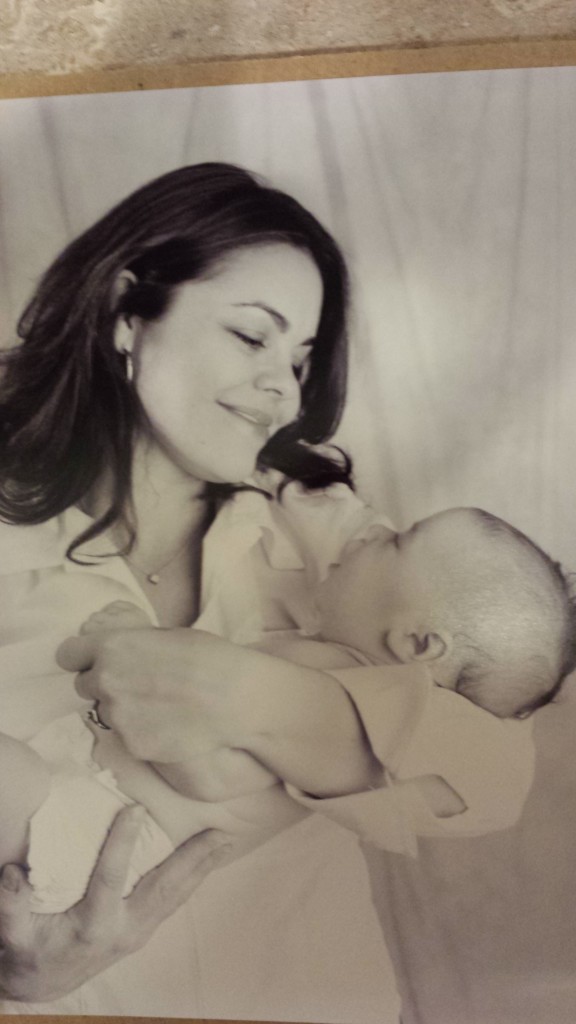 I couldn't complete this post without giving thanks to my own mom!   She raised four children, worked full time,  and is the most amazing cook you could ever imagine!  She has always been and continues to be a true inspiration!  She encouraged me to choose my professional path, and has always been a role model that I continue to try and live up to!   Happy Mother's Day to my mom and all those women who lead by example and inspire others to be the best they can be every day!